Free delivery when you spend £100
Certified Scottish Gin
All our packaging can be recycled
Distilled using a bespoke triple-bubble copper still, the only one of its kind in existence, providing maximum copper contact for the spirit. This juniper forward gin is made using Brewdog Distilling Co.'s very own base spirit, which is distilled on-site at the distillery making this a true grain to glass gin. Only the very best botanicals are sourced and selected. This gin provides all you want in a gin: citrus, pepper and spice but ultimately it's all about the juniper in Zealot's Heart.
Flavours
Spiced
Citrus
Piney
Nose
Taste
Finish
How to enjoy this gin
Given this gin has a very classic juniper forward flavour profile and a decent ABV, this makes for a versatile gin and it can be served many ways. For a classic gin and tonic serve, use minimal tonic to savour the flavour. Or serve in a classic gin based cocktail, like a martini or negroni.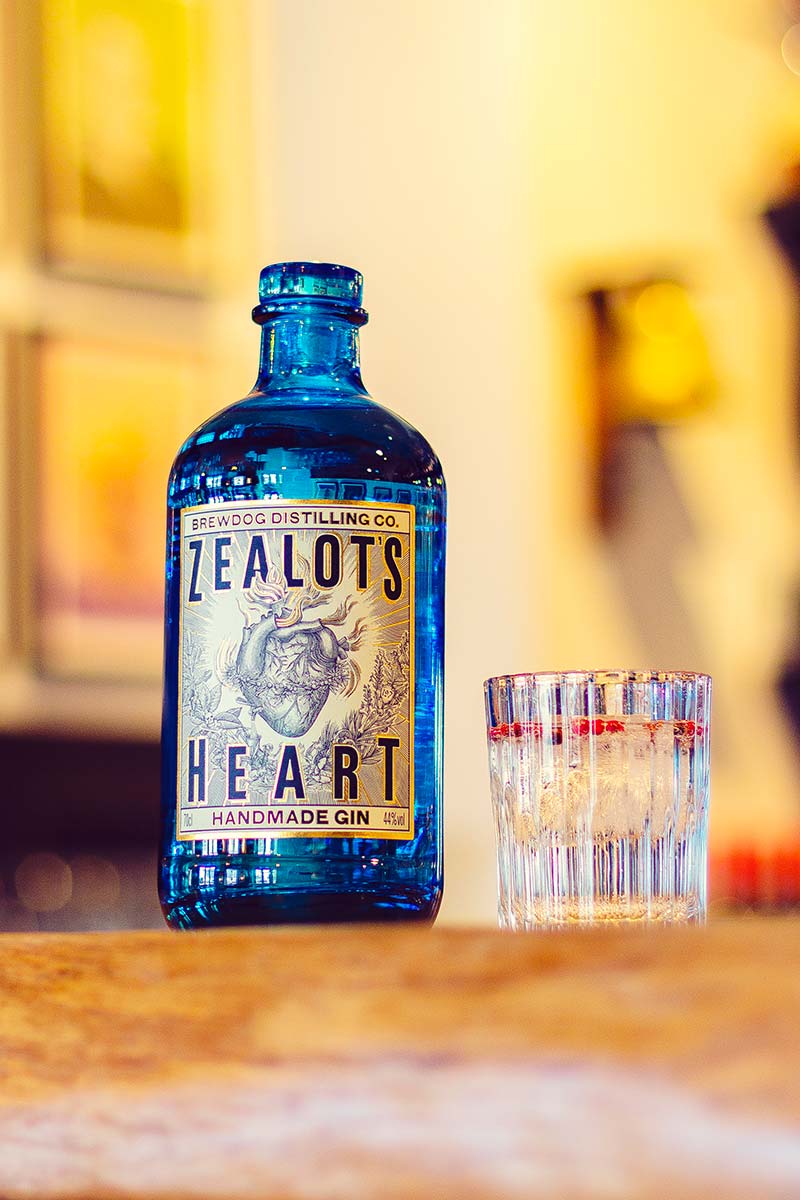 About Brewdog Distilling Co.
BrewDog Distilling Co. mill and mash their own grain, ferment their wort and distil their spirit. Everything is done from scratch, which means they are the custodians of their spirit at every stage in its creation. Their signature LoneWolf Gin was painstakingly distilled and constantly tweaked to perfection after 192 different gin distillations. The story of BrewDog has been one of innovation, rebellion and sticking two fingers up to the man. Fast forward to the present day and you'll find a craft beer phenomenon and there's no denying the folks at BrewDog changed what a brewery should be and how a brewery could be run as a business with their Equity for Punks shares scheme.
Production
Putting the last decade's experience at BrewDog to good use, the team setup BrewDog Distilling Co. led by Steven Kersley and introduced the world to their new puppy - LoneWolf Gin. Watched over carefully by a 30 foot high LoneWolf, the BrewDog Distillery features a variety of stills and is home to what is thought to be the UK's tallest column still, coming in just shy of 60ft tall. The three headed bubble still and columns play a role in the creation of the base spirit, created on-site using a mix of wheat, barley and the distillery's own special yeast before the final gin distillation takes place in a smaller 400 litre Arnold Holstein still.