Free delivery when you spend £100
Certified Scottish Gin
All our packaging can be recycled
Rafters Gin is the 1881 Distillery's Subtly Smoked Gin, distilled using a variety of gin botanicals including piney juniper and tart pink grapefruit. This gin has notable but subtle hints of smoke on the palate, making this a distinctive spirit. It stands up particularly well in cocktails, including in a smoked Negroni.
Flavours
Cereal
Smoked
Piney
Citrus
Sweet
Nose
Subtle but distinct sweet oak smoke, followed by juniper, cardamom and grapefruit.
Taste
Warming smoke and spice intermingle to create a savoury gin. The palate develops into juniper freshness backed by citrus.
Finish
A lengthy finish of warm citrus and wisps of smoke.
How to enjoy this gin
Sip neat over ice or with a wedge of lime, a slice of chilli pepper, tonic and ice. Also makes a wonderful smoked Negroni.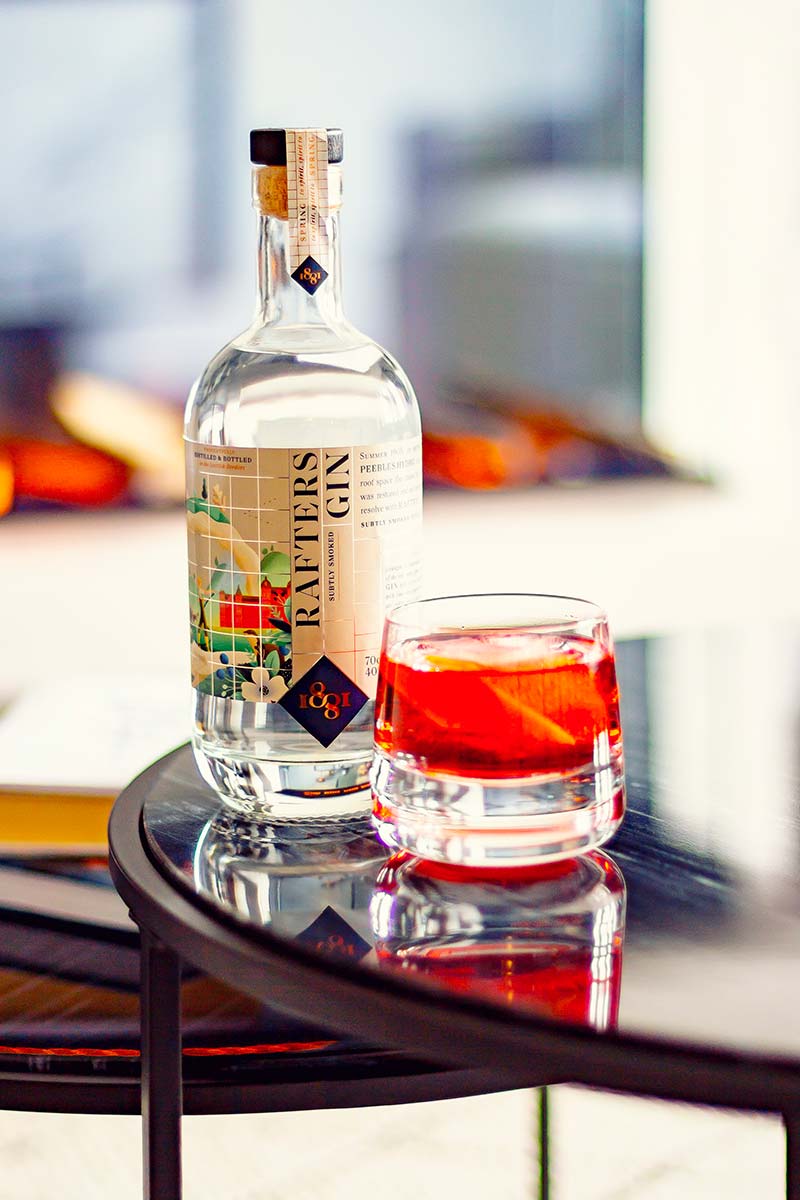 About 1881 Distillery
Peebles Hydro, home to 1881 Distillery and Gin School was originally a retreat for therapeutic water treatments. Built around the Shieldgreen spring, a private spring on the hotel's estate, the fresh and mineral rich water was said to be legendary for its therapeutic properties. The rich mineral spring still flows and is used in the hotel's gins. Already featuring an extensive list of gins available to guests, and with growing demand for local produce including food and drink, the hotel decided to create its own distillery, gin school and gins, influenced by the history of the hotel and local area.
Production
Named after the year the Peebles Hydro was built, the 1881 Distillery and Gin School officially opened in October 2019, within the Peebles Hydro Hotel. The distillery was designed and built with the help of Jamie Baxter, who is a distillery designer and a renowned distiller in his own right. He worked with the distillery team to develop the four core gin recipes and the more recent editions have been developed by the permanent distillery team.