Free delivery when you spend £100
Certified Scottish Gin
All our packaging can be recycled
The originally limited edition Distillers Cut proved so popular that it's now part of the permanent range. This expression is created on the Isle of Colonsay, using a total of seventeen botanicals, seven of which are foraged from the island including redcurrants, lemon balm and sea buckthorn.
Flavours
Citrus
Piney
Spiced
Floral
Fruity
Nose
Ripe fruit, juniper and citrus.
Taste
Floral and fruity.
Finish
Hints of fruit and spice on the finish.
How to enjoy this gin
Enjoy this gin as part of a classic gin and tonic serve using a good quality tonic and garnish with apple slices over ice.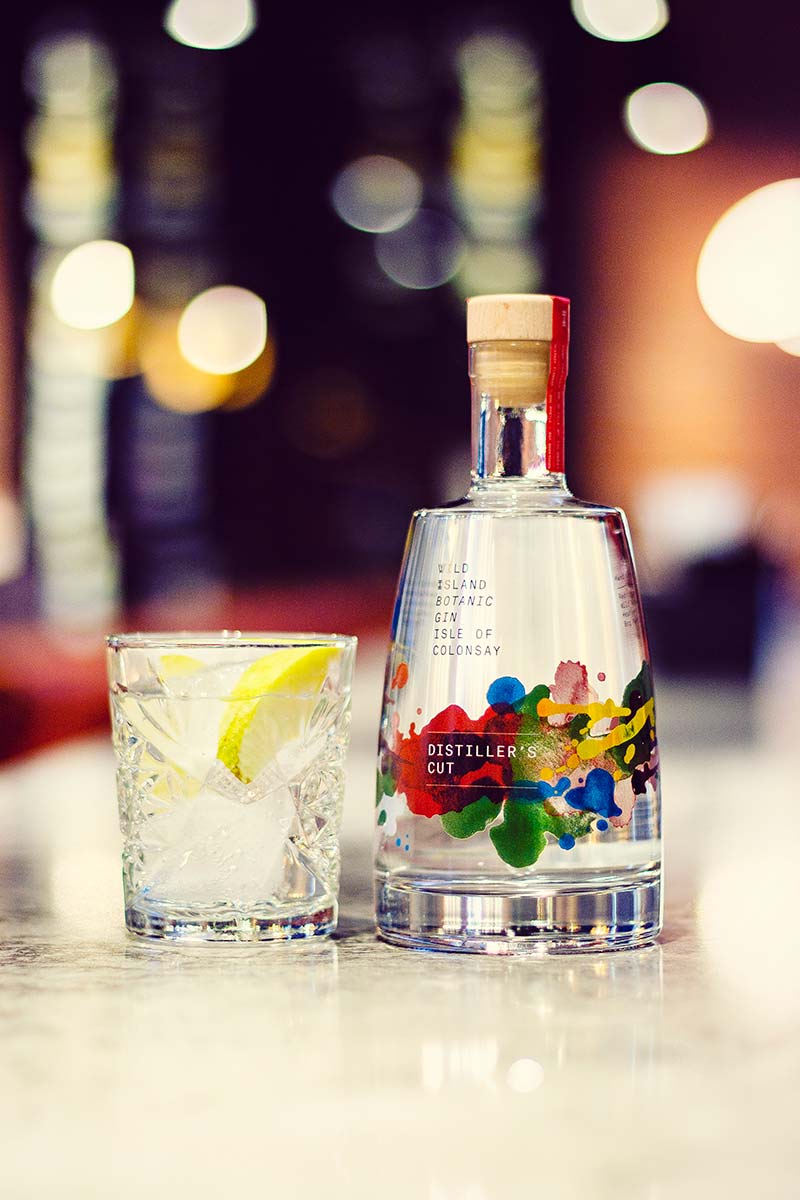 About Colonsay Beverages
Colonsay Beverages was established in 2007 and has been brewing craft beer on the island for over fifteen years. With so many wonderful botanicals on the Isle of Colonsay, the team decided to create a range of gins that captured the wild and beautiful island. In 2016, they released their first in a series of gins, Wild Island Botanic Gin, opting to go with the well respected Langley Distillery near Birmingham for distillation. It was early 2018 when the island's first legal gin still was installed and commissioned, providing the opportunity to get creative with locally foraged botanicals and create a new range of Scottish Gin expressions that capture the magic of Colonsay.
Production
The long-term goal of Colonsay Beverages was always to bring gin distillation back to the Island of Colonsay, and while production of the core expressions remains at Langley Distillery; in 2017, they distilled their first Distiller's Cut Gin on the island, making the first legal gin on the Isle of Colonsay for over 100 years. The team now have a dedicated distillery and distiller on Colonsay, and have gone on to create a range of island-inspired expressions featuring the best in-season flora from the local landscape.