Free delivery when you spend £100
Certified Scottish Gin
All our packaging can be recycled
Vesperis Pictish Gin uses a variety of botanicals including locally sourced heather honey, apples and heather. The gin has a natural sweetness and subtle spice along with a lasting woody, pine flavour and citrus and floral notes. Each bottle has a vintage, a batch number, is uniquely numbered and signed, so no two bottles will ever be the same.
Flavours
Sweet
Spiced
Citrus
Piney
Floral
Nose
Juniper and floral notes.
Taste
Piney, woody notes from the juniper, floral notes from the heather, bright citrus notes from lemon peel and a hint of sweetness from fresh apples and honey.
Finish
A dry, spice on the finish.
How to enjoy this gin
Works well with Mediterranean tonic and a scattering of pomegranate seeds. Or try a twist on the Southside by muddling rhubarb with sugar syrup and shaking over ice with the gin, lime juice and mint leaves.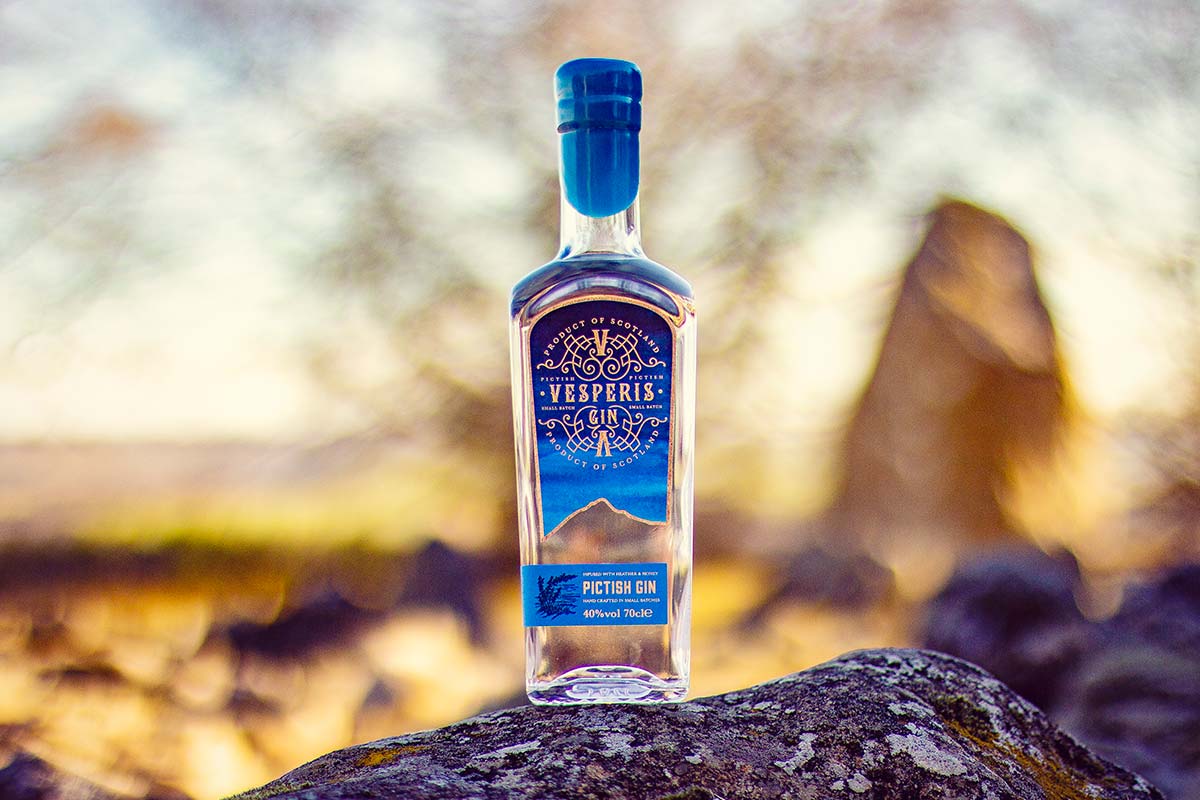 About Blackford Craft Distillery
Established in 2017 by husband and wife Neil and Katie Sime, Blackford Craft Distillery is a family run, micro distillery based out of a 19th century steading in Blackford, near Rothienorman. Nestled amongst the rolling hills of rural Aberdeenshire, the distillery produces small batch spirits, which are inspired by the local landscape and Aberdeenshire's prehistoric past and links to The Picts. As craft distillers, the family is involved in every aspect of the distillation process from hand gathering ingredients to hand labelling and waxing every bottle.
Production
Once part of the Blackford Estate, with links to Fyvie Castle, Maryfield of Blackford is a 6-acre property consisting of woodland, fields, the former farm house and steadings. With the aim of rescuing the steading, which has been neglected since Maryfield was separated from the farm land in 1989, Blackford Craft Distillery have partially refurbished the steading into a Still Room and plan to renovate the remainder into a fully licensed distillery comprising Production Room, Excise Warehouse, Office and Tasting Room.