Free delivery when you spend £100
Certified Scottish Gin
All our packaging can be recycled
Tipple Gin features a number of locally sourced and international botanicals to create a gin that has traditional juniper along with wild berries, fresh and green rosemary and some sweetness from the use of honey. The fruit notes come from the use of damsons, a small wild fruit that has a tart, sweet and sour flavour. The honey is sourced from a local beekeeper whose bees collect nectar from the Dee valley and thanks to the bees collecting nectar from heathers, wild flowers, willow herb and clover, the honey is both delicious and unique. The distillation also uses fresh, clean water from Royal Deeside. The flavour profile strikes the perfect balance of juniper, citrus, herbaceous and red berries providing a rich, deep and complex flavour profile that delivers a wonderful flavour journey on the nose and on the palate.
Flavours
Fruity
Herbaceous
Spiced
Sweet
Nose
Fresh, deeply fruity and herbaceous/piney, with juniper and honey at the fore followed by red fruits, rosemary and slightly sweet soft spice notes.
Taste
Well-balanced, smooth delivery – vibrant juniper is perfectly balanced with hints of rosemary, fruity berries and citrus sherbet.
Finish
Long, wonderfully smooth and complex finish with a lingering citrus warmth.
How to enjoy this gin
A sprig of fresh rosemary, tonic and ice.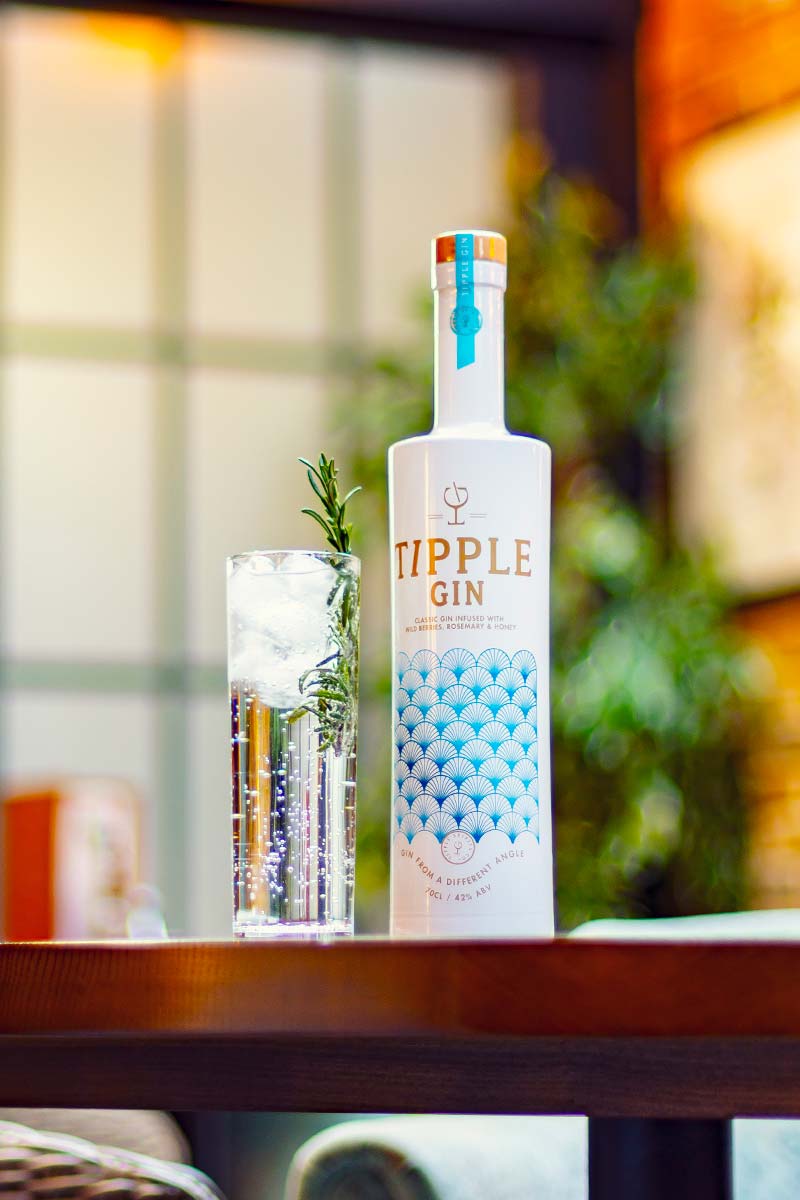 About Tipple Spirits Company
Tipple Spirits Company is the brainchild of gin drinkers and couple Neil Thomson and Laura Punzano. Like many other gin brands, the couple started with the idea of creating their own Scottish Gin and began experimenting with flavour profiles at home. They wanted to create a signature gin that would take the drinker on a journey with juniper at its heart accompanied by a selection of local and traditional botanicals.
Production
Based in Aberdeen Scotland, Neil and Laura experimented with various botanicals and made several recipes recipe before seeking the advice and help of award-winning distillery Lost Loch Spirits in Aberdeenshire to upscale their signature gin profile to create their perfect tipple.