Free delivery when you spend £100
Certified Scottish Gin
All our packaging can be recycled
This Mediterranean Gin is non-chill filtered to maintain maximum flavour and texture. The distillery creates single infusions of fresh seasonal citrus and herbs and then these individual components are slowly blended with their base botanical blend (juniper, coriander seed, black peppercorn, dried lime, dried lemon, angelica, cardamom and meadowsweet). These single distillations include lemon peel, orange peel, bergamot, thyme, rosemary and bay leaf. This base blend and fresh infusions are then diluted slowly over a period of two weeks.
Flavours
Citrus
Piney
Spiced
Sweet
Herbaceous
Coastal
Nose
Crisp bright citrus, gentle salinity, resinous juniper oils, clay pots, thyme and a touch of beeswax.
Taste
Fresh clean herbs, rosemary at the fore, gentle chalky minerality, lemon peel, olives, brine and Sancho.
Finish
Aromatic pepper, more brine, juniper and lingering citrus oils.
How to enjoy this gin
Best served with just a splash of tonic over ice and a lemon peel twist. Can also be used as the base for a number of gin cocktails.
About Dornoch Distillery
In 2016 brothers Simon and Philip Thompson decided to turn their passion for Scottish whisky and Gin into a new business - Dornoch Distillery. Partly self-funded and partly through crowdfunding, this venture was extremely successful and reached its goal within weeks. The crowdfunding gained interest from all over the world, with many investors from mainland Europe, East Asia and the USA. Dornoch Distillery Company produced its first set of experimental gins in December 2016 as a thank you to those who helped Dornoch Distillery become a reality.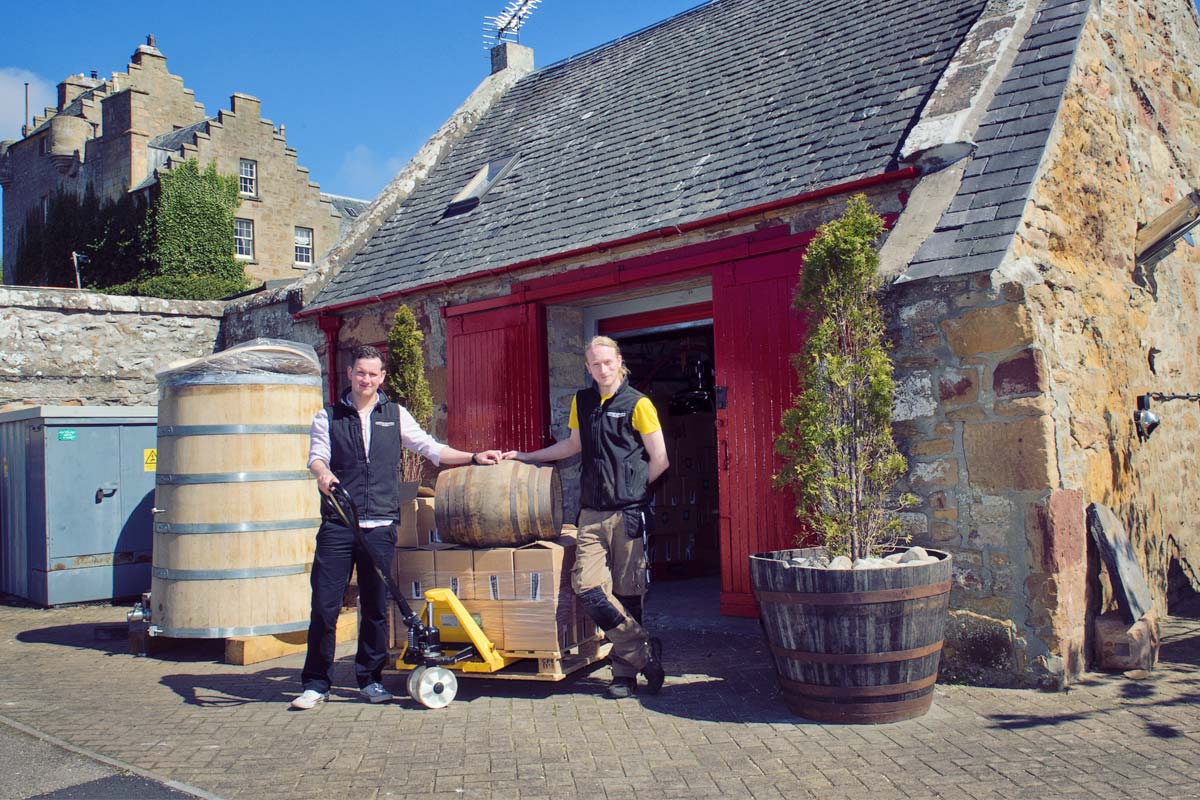 Production
Situated on the site of the family's hotel, the Dornoch Castle Hotel, the brothers behind Dornoch Distillery renovated a 19th-century Victorian fire station. The distillery produces a range of experimental and limited edition whiskies as well as gins, some distilled using their own base spirit. The Dornoch Caste Hotel famously houses one of the best whisky collections in Scotland.