Free delivery when you spend £100
Certified Scottish Gin
All our packaging can be recycled
A careful blend of finely curated botanicals and hand-picked tea is what gives The Teasmith its characteristic taste. Juniper, coriander, grains of paradise, orange peel and other carefully selected botanicals are distilled not once, but twice in traditional copper alembic stills. Through this delicate process of distillation, each individual ingredient is carefully blended to ensure The Teasmith is a truly unique gin, characterised by its clarity, simplicity and confidence.
Flavours
Sweet
Citrus
Spiced
Nose
Bright and crisp with a beautifully balanced mix of juniper and citrus.
Taste
Juniper and citrus come to the fore with a subtle addition of spice.
Finish
A warming minty sweetness develops on the tongue that lingers in the finish.
How to enjoy this gin
A sprig of fresh mint, tonic and ice.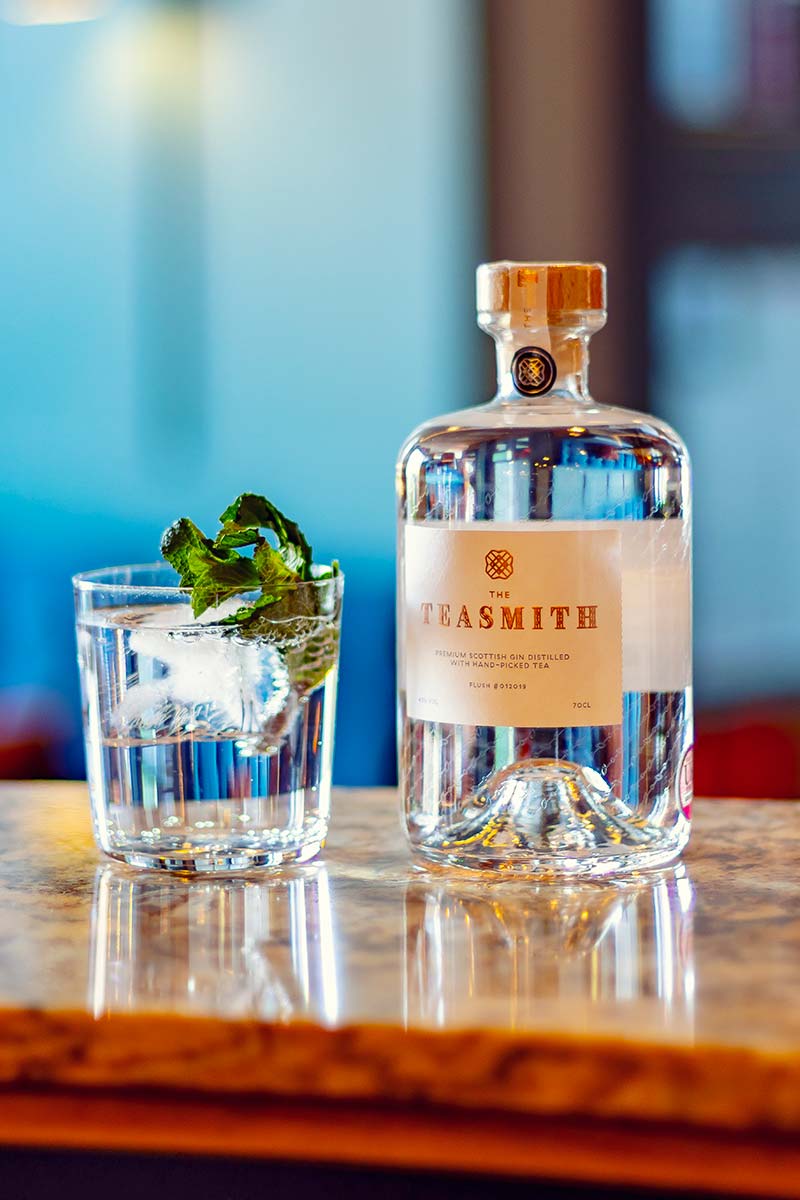 About The Teasmith Spirits Company
Established in Udny, Aberdeenshire in 2016 by husband and wife Nick and Emma Smalley, The Teasmith creators were inspired to form a gin that captured the essence of the land and stories that surrounded them. The region's largely unknown rich historical links to the tea-trade influenced their spirits and the careful blend of finely curated botanicals, specifically the use of hand-picked tea to give their gin its characteristic taste. It was a young man called James Taylor from Auchenblae in the North East of Scotland who planted the very first tea plantation in Sri Lanka, known as the 'Father of Ceylon Tea'. The Teasmith Original Gin is distilled with a black loose leaf Ceylon tea sourced from the Amba Estate, Sri Lanka. Hand-picked and hand-rolled, it embodies the way Taylor made his first batches over 150 years ago.
Production
Emma and Nick Smalley, founders of The Teasmith Spirit Company, partnered with the reputable Strathearn Distillery for their inaugural and flagship Teasmith Original Gin in 2016, working with the experienced distillery team to create a gin they could be proud of and featured their unique Ceylon Tea. In 2019, as part of their new Grower's Edition series, a limited edition of only 1000 bottles of Broich Single Estate Scottish Gin was distilled at local distillery, Lost Loch Spirits.