Free delivery when you spend £100
Certified Scottish Gin
All our packaging can be recycled
The signature gin from Stirling Distillery, this gin features carefully selected botanicals that reflect the unique flavour of Stirlingshire's local landscape. With bold juniper notes, fresh herbal tones and a peppery tang on the finish, creating a mouthful that is both spicy and dry. The nettles used in the distillation are all sustainably sourced locally tying the landscape to the spirit in the bottle.
Flavours
Spiced
Citrus
Herbaceous
Nose
Fresh herbal tones.
Taste
Basil and citrus peel combine with bold juniper notes and the mouthfeel is described as spicy and dry.
Finish
The lingering finish carries a peppery tang.
How to enjoy this gin
Torn basil, orange peel, tonic and ice.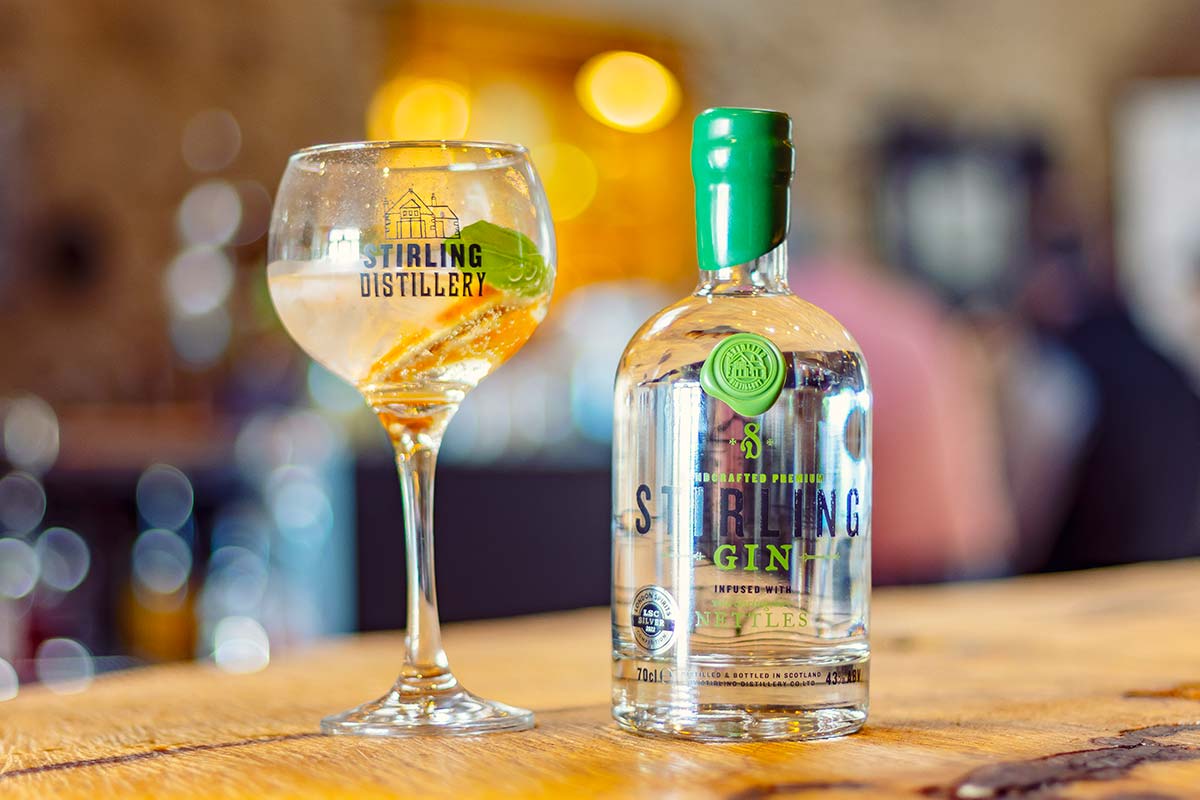 About Stirling Gin
Having already made their mark on the local gin scene in Stirling with their Stirling Gin Festival in 2014, which was met with critical acclaim, June and Cameron McCann noticed one thing was missing – a gin from Stirling with local botanicals. This started the wheels in motion and whilst out walking their dog and discussing potential botanicals they realised the answer was literally all around them – the Stirlingshire nettle. In 2015 the first batch of Stirling Gin was distilled, bottled, labelled and ready. In 2018, Stirling Gin acquired and renovated their own premises, 'The Old Smiddy' distillery, which is situated under the same towering walls of Stirling Castle. After months of planning and renovating, production officially started in the summer of 2019.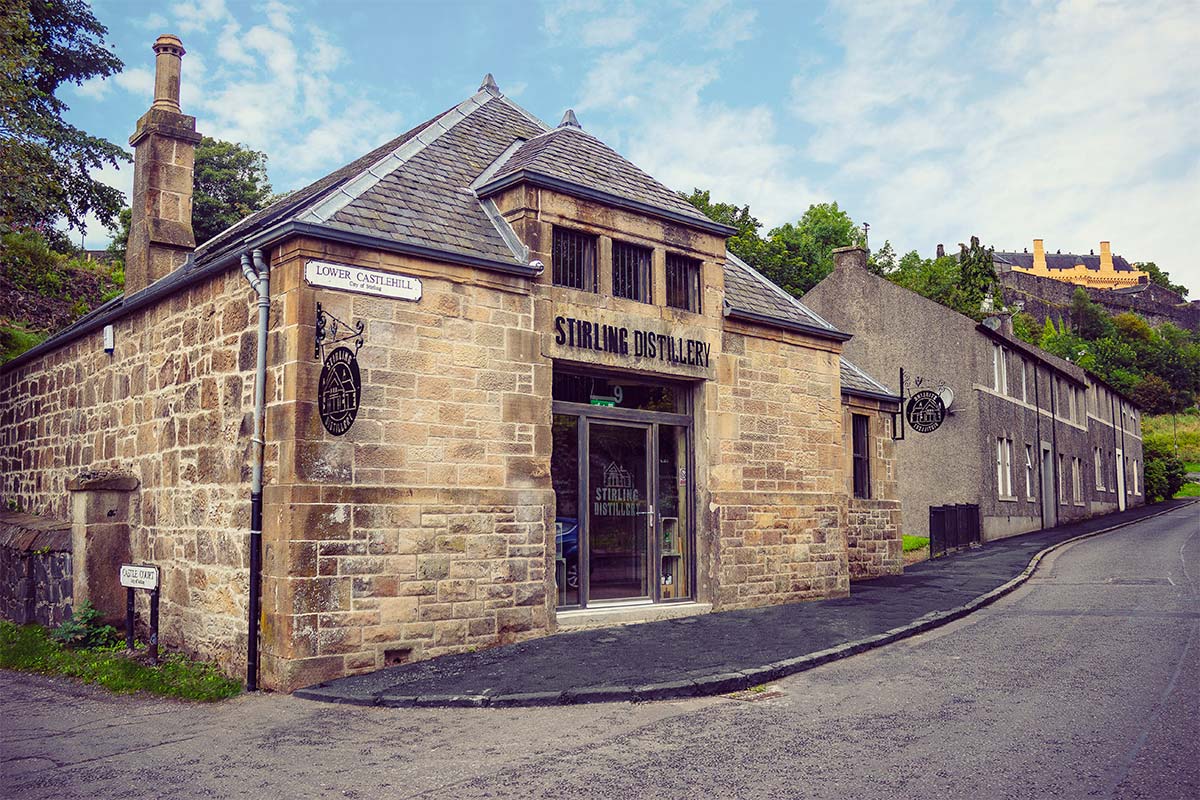 Production
The Stirling Distillery is housed in what was locally known as the 'Old Smiddy', just a short walk from the historic Stirling Castle. The new distillery has been sympathetically fitted out to accommodate some of the modern workings of a distillery without compromising on the character of the old building. The distillery features a shop area and distillery, along with a tasting area where tours, tastings and the gin school are held. With a variety of Scottish Gin experiences available and a number of Scottish spirits related events including whisky tastings, the new distillery has put the spirit of Scotland back into Stirling.