Free delivery when you spend £100
Certified Scottish Gin
All our packaging can be recycled
The team at the Saxa Vord Distillery take inspiration from their surroundings, using local botanicals to create spirits that are completely unique and embody the place where their spirits originate. This signature recipe, which affectionately captures the nature of the island, uses the sweet scented leaves of apple mint grown and harvested on Unst giving a unique and authentic flavour of Shetland.
Flavours
Citrus
Spiced
Nose
Juniper, mixed spices, mixed citrus.
Taste
The lime zest, pepper and juniper are all in gentle harmony, with a smooth texture derived from the citrus oils that make it very sip-able.
Finish
Clean and fresh.
How to enjoy this gin
A wedge of pink grapefruit, tonic and ice.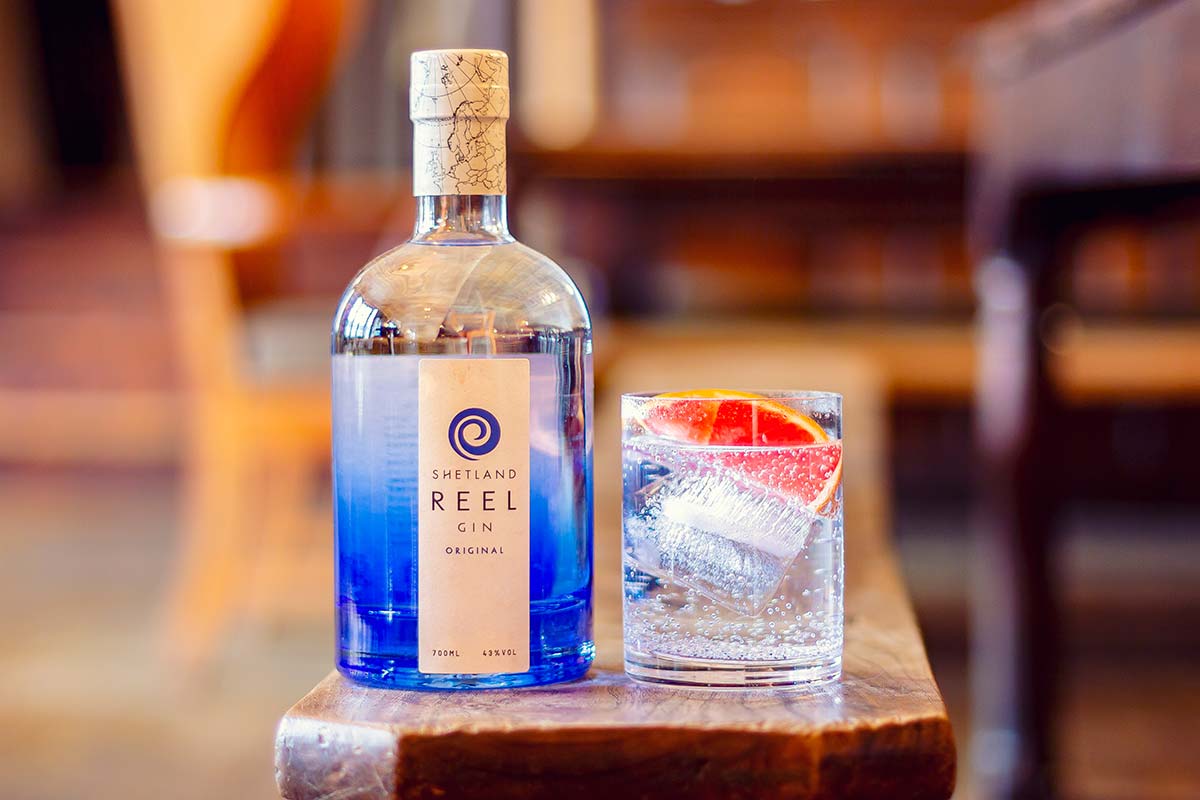 About Shetland Reel
At the very tip of the British isles lie the Shetland Islands, where the North Sea meets the Atlantic Ocean. It is a place of mystery and secrets. Of long summer days and long winter nights. Of dramatic weather. Emerging from this remote community is the Saxa Vord Distillery, the most northerly in the UK, started by four people sharing a passion for producing quality spirits. The distillery is located at the northern end of Unst, the most northerly inhabited island in the UK, accessible from mainland Shetland by two ferry journeys, via the island of Yell. It is closer to Norway in distance and in culture than it is to much of Scotland.
Production
The Saxa Vord Distillery was established in the former RAF Supply Depot at the former RAF Saxa Vord in Unst Shetland. It would have stored everything that the RAF needed at the site from technical radar equipment to beds, blankets and uniforms. The owners of Shetland Reel bought the site about 12 years ago when it shut down and turned the married quarters to self-catering houses, the Sergeants Mess to a hostel and seasonal restaurant and the large building at the edge of the site just looked as though it should be a distillery, which would create jobs all year round. So in 2014, the site was converted into dedicated production facilities for the Original Gin. Gin Still Elsi (named after the Manager's daughter) must be one of the smallest in Scotland at 100 litres, but works very efficiently and produce all Shetland Reel Gins all year round. All Shetland Reel expressions are London Dry style and involve soaking the botanicals, at least overnight, in the neutral spirit before beginning distillation. Nothing is added once distillation is complete and the only other change to the taste or nose the team might make is by maturing some of the gin in whisky or sherry casks for Limited Editions.