Free delivery when you spend £100
Certified Scottish Gin
All our packaging can be recycled
Honeyberry Gin was a real labour of love, developed and trialled over months. Honeyberries are added to the botanical basket during distillation and then steeped in copious amounts of honeyberries for around three weeks, resulting in deep rich flavour and colour. No sugar or sweetness are added to this gin so it provides a natural, fresh, clean, tart yet sweet flavour with a beautiful rich mouthfeel.
Flavours
Fruity
Sweet
Nose
Sweet berries yet fresh on the nose. Fresh green juniper, lemon, sweet mandarin and powdered spice.
Taste
Fresh, clean, tart yet sweet flavour with a beautiful rich mouthfeel.
Finish
Long, sweet viscous finish.
How to enjoy this gin
A twist of orange, tonic and ice. Or top up with Prosecco for a fabulous fizz cocktail.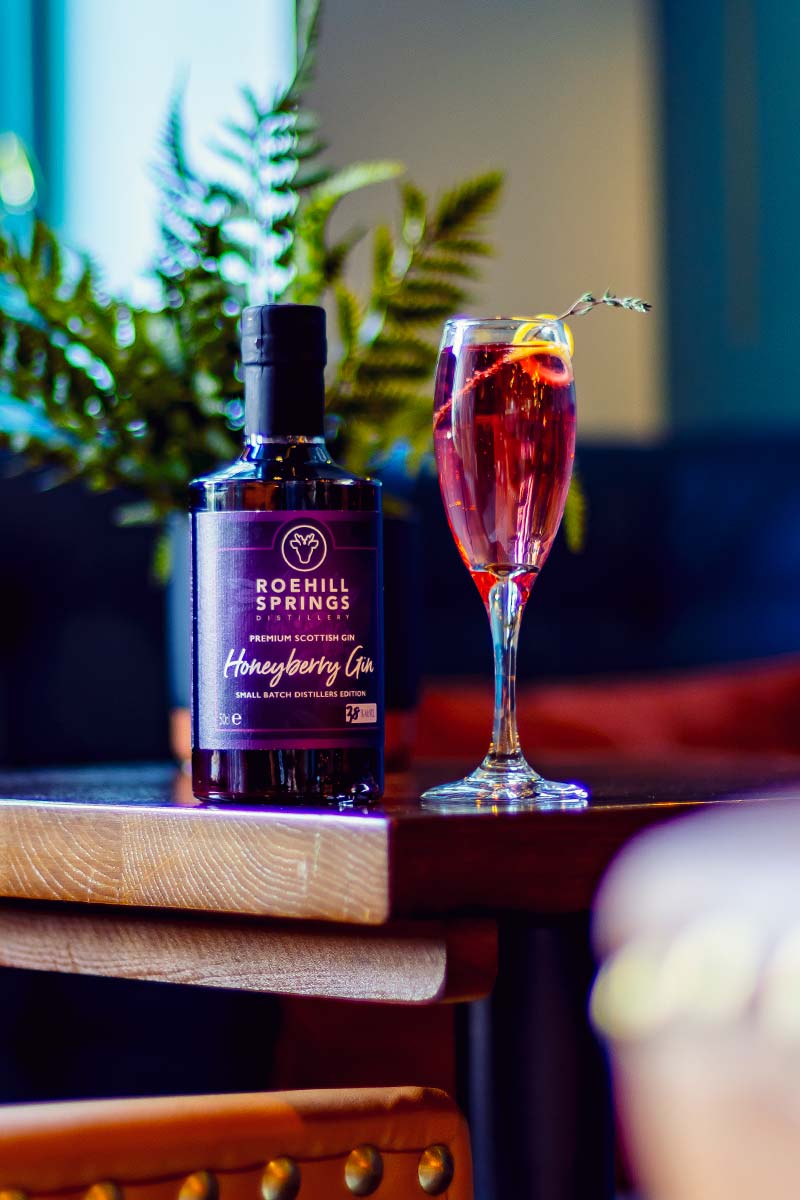 About Roehill Springs Distillery
Roehill Springs Distillery was established in 2019 by husband and wife Duncan and Shirley Morrison. The distillery is located on the Morrison family farm near the market town of Keith in Moray. Along with running the farm, Duncan also worked as a stillman for twelve years and gained a qualification in Distilling from the Institute of Brewing & Distilling. Putting his years of distillery experience to good use, Duncan renovated an old outbuilding on their family farm, purchased a traditional alembic copper pot still for making spirits and fitted a bespoke column, making for a lighter, yet vibrant gin.
Production
A long held ambition to launch their own gin, Shirley and Duncan Morrison purchased a small thirty litre still and began testing and developing recipes using various botanicals, slowly fine tuning what would eventually become their signature Scottish Gin expression. Having converted an outbuilding on their family farm, this same still takes pride of place in the distillery and is responsible for capturing the heart of every run, using the finest locally foraged and traditional botanicals and the land's natural spring water. This traditional copper pot still has a large column for its size and built-in vapour basket giving the vapour lots of copper contact, which Duncan refers to as "the copper kiss".