Free delivery when you spend £100
Certified Scottish Gin
All our packaging can be recycled
This Citrus Coastal Gin was initially an experimental edition, now made permanent, inspired by the Caithness coastline and distilled using locally foraged kelp from Shore Seaweed and liquorice salt from Hebridean Mustard Company. Described as incredibly smooth and a delectably sweet gin with a delicious salted edge.
Flavours
Citrus
Sweet
Coastal
Nose
Warm juniper notes giving way to bright lemon and verbena notes.
Taste
Fresh citrus balanced with the oceanic umami flavour of kelp.
Finish
A hint of salinity coming through from the liquorice salt with more citrus on the finish.
How to enjoy this gin
Add lots of ice and a generous measure of the gin, served alongside a good quality tonic, then garnish with goji berries and a slice of pink grapefruit.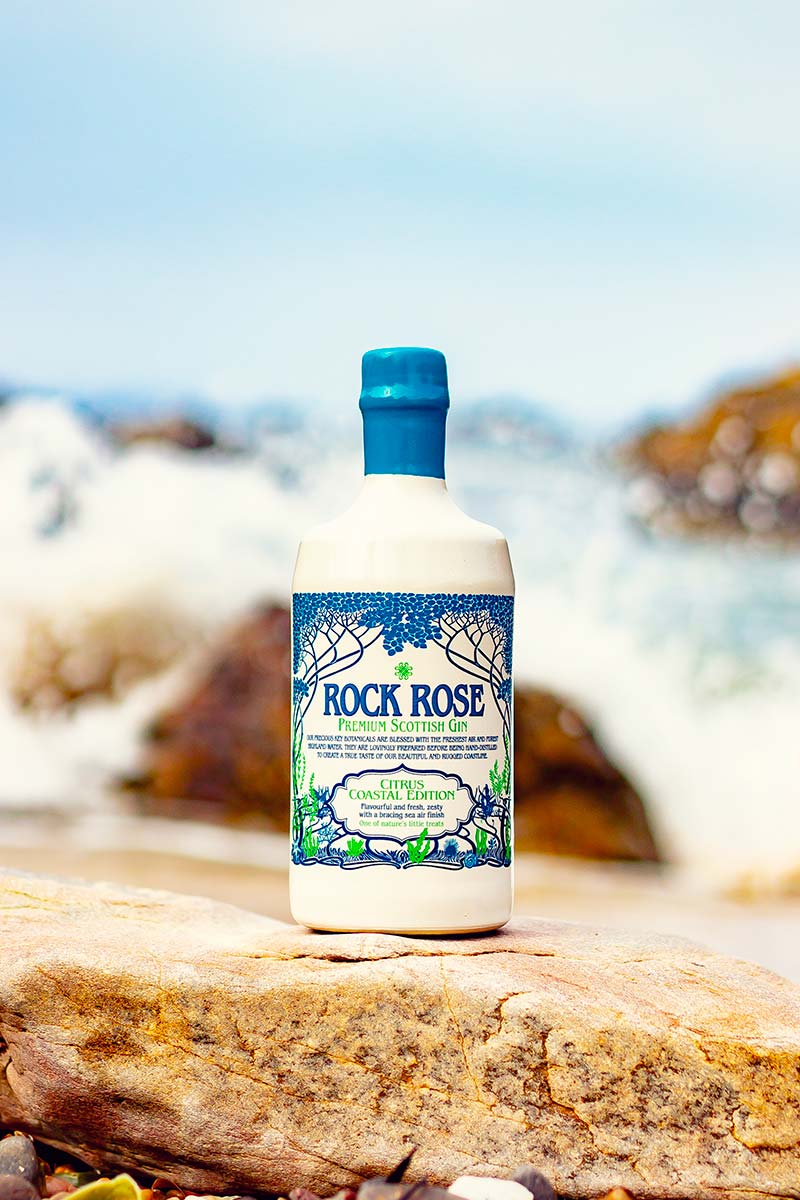 About Rock Rose Gin
Dunnet Bay Distillery was established by founders Claire and Martin Murray, who returned to the Caithness area after years of studying and working away. Their desire to return home and strike the right balance of family and work life, led them to build their own distillery in Dunnet Bay in 2014, just ahead of the Scottish Gin craft boom. They've fulfilled their ambition to create jobs and produce award-winning spirits, which are distributed and enjoyed all over the world.
Production
It's considered to be one of the original new generation craft distilleries in Scotland's growing Scottish Gin sector; Dunnet Bay Distillery, home to the Rock Rose brand of Scottish Gin expressions. As the UK's most northerly mainland distillery, Dunnet Bay Distillery is situated in the picturesque coastal region of Caithness on the North coast of Scotland in the village of Dunnet Bay, established Martin and Claire Murray in 2014 after a long held desire to return to their hometown of Caithness. Rock Rose Gin is made in two bespoke copper pot stills, 'Elizabeth' and 'Margaret', made by John Dore & Co Ltd, the oldest still maker in the world.