Free delivery when you spend £100
Certified Scottish Gin
All our packaging can be recycled
The most recent addition to the core range of Pixel Spirits Gins is Drookit Hoose, which means extremely wet or drenched House in Scots. This London Dry style gin features a number of local botanicals including tangy rowan berries, calming heather and nectareous silver birch sap. Other core botanicals include zesty grapefruit, aromatic rosehip and a hint of pungent pink pepper.
Flavours
Floral
Citrus
Fruity
Spiced
Nose
Some florals and citrus to nose.
Taste
Tangy rowan berries, calming heather, nectareous silver birch sap, zesty grapefruit, aromatic rosehip.
Finish
A hint of pungent pink pepper.
How to enjoy this gin
Elderflower tonic and grapefruit peel.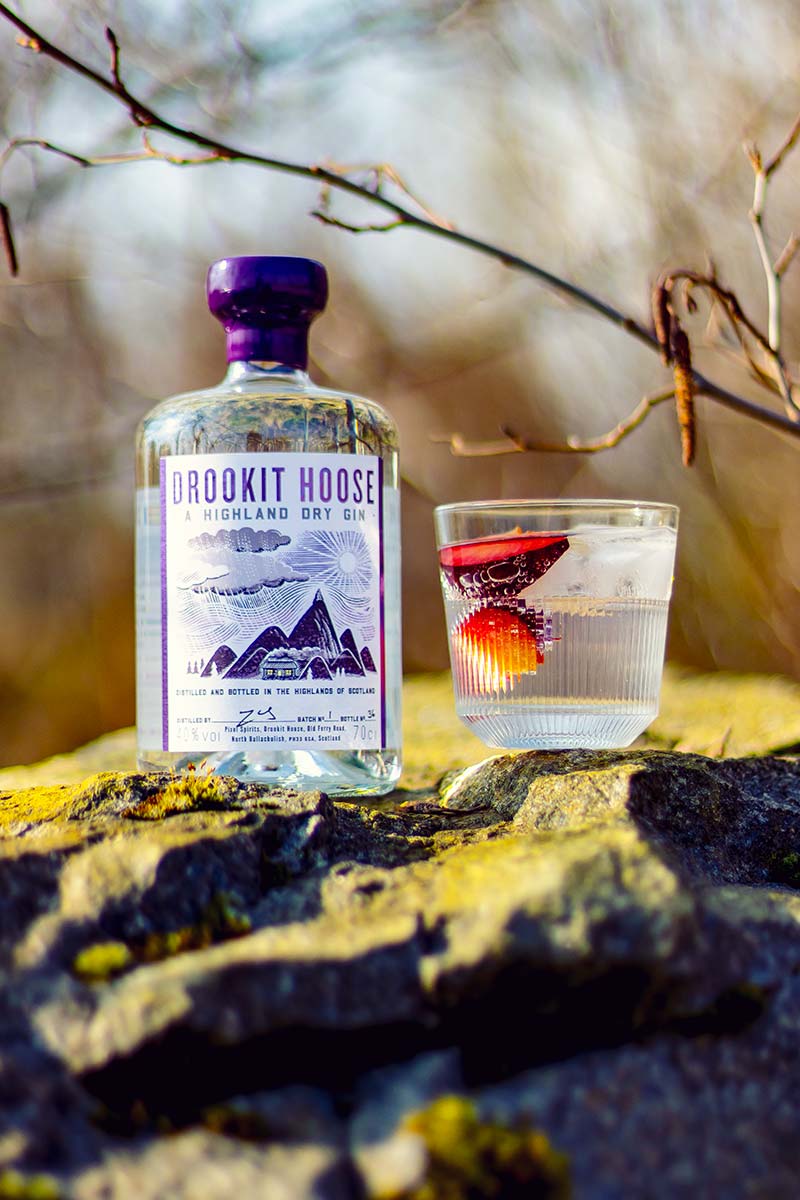 About Pixel Spirits
Pixel Spirits is a small distillery set in the scenic grounds of the Loch Leven Hotel in North Ballachulish in the Scottish Highlands. Founded by husband and wife team, Craig and Noru Innes, the distillery has been self-built from scratch in line with their core values: handcrafted, bespoke and personal. Led by co-founder and distiller Craig, the Pixel Spirits team hand forage botanicals in the local area to create their artisan gins, which are carefully handcrafted in small batches of less than 100 bottles. They also run a gin making school where you can make your own unique small batch Scottish Gin.
Production
The Pixel Spirits Distillery is true to craft, being self-built from the shell of a 17th century A frame barn. They have painstakingly laboured to restore the barn and upgraded it to the standards of a current new build. As well as making a range of gins for the Pixel Spirits brand, they also distil small batch special editions and house gins for a number of other Scottish brands and businesses and run a gin school experience on site. For the first few years, all spirits have been made in a 100 litre still, but the couple has just recently invested in a new 500 litre iStill to support business growth.