Free delivery when you spend £100
Certified Scottish Gin
All our packaging can be recycled
Misty Isle Salty & Sweet Gin (previously named Cill Targhlain) takes its inspiration from the Isle of Skye capital Portree. The village was originally known as Kiltaraglen or Cill Targhlain in Gaelic before it evolved into Portree, which translates to King's Port after James V, King of Scotland visited in 1540. The gin uses a number of locally grown and foraged botanicals including juniper, angelica root, blueberries, coriander seed, meadowsweet stalks and sea orache from the shores of Loch Portree.
Flavours
Spiced
Earthy
Fruity
Coastal
Nose
Juniper up front with earthy, fruity notes.
Taste
Distinct and balanced notes of juniper followed by fresh berries, a slight earthy note and spice from the angelica and coriander.
Finish
A sharp saltiness in the aftertaste.
How to enjoy this gin
A twist of lemon peel, tonic and ice.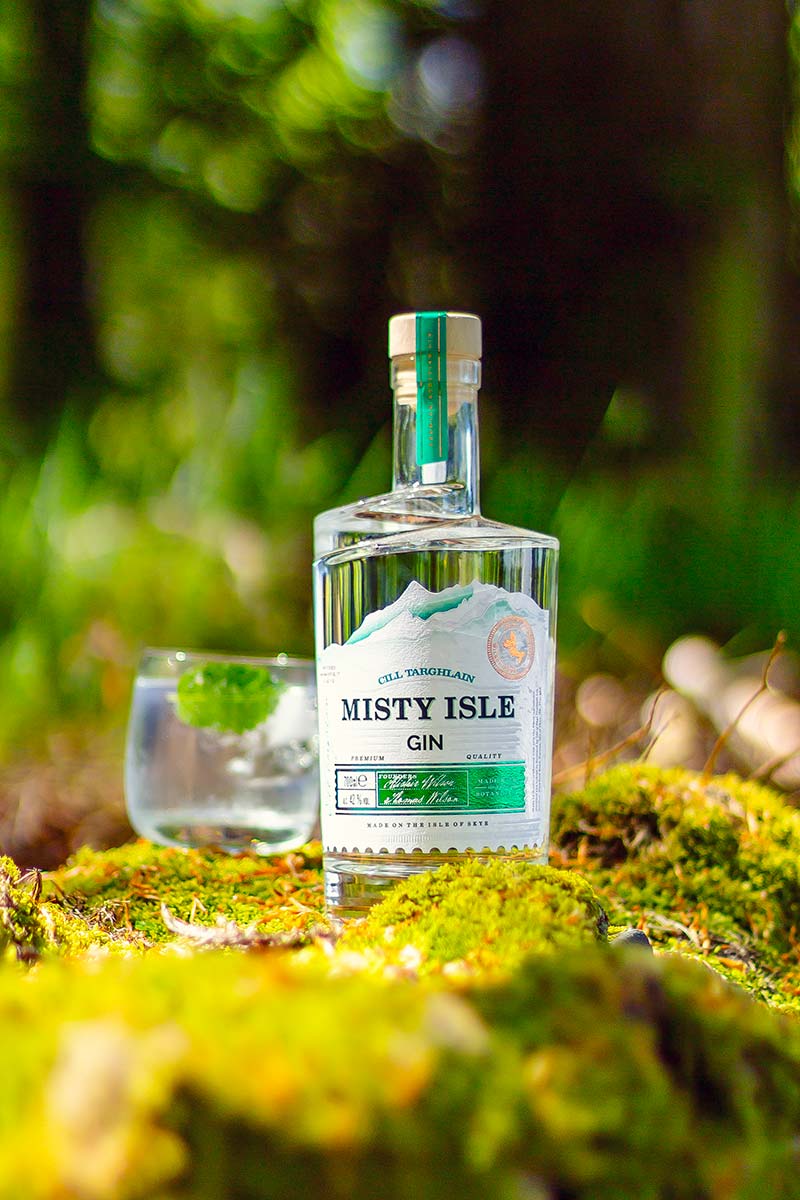 About Isle of Skye Distillers
In 2017, brothers Thomas and Alistair Wilson decided to follow their dream of setting up the first commercial gin distillery on their home island of Skye. Both accustomed to hard graft and long days, the brothers wanted to ensure their gins captured the true spirit of the landscape they had grown up around in the flavours, aromas, branding and packaging. The bespoke bottle captures elements of the island, including the ripples from the famous 'Fairy Pools', lochs and coastal waters. The Isle of Skye in Scots Gaelic is proudly embossed on the front of the bottle and a hidden map of the island can be found on the bottom.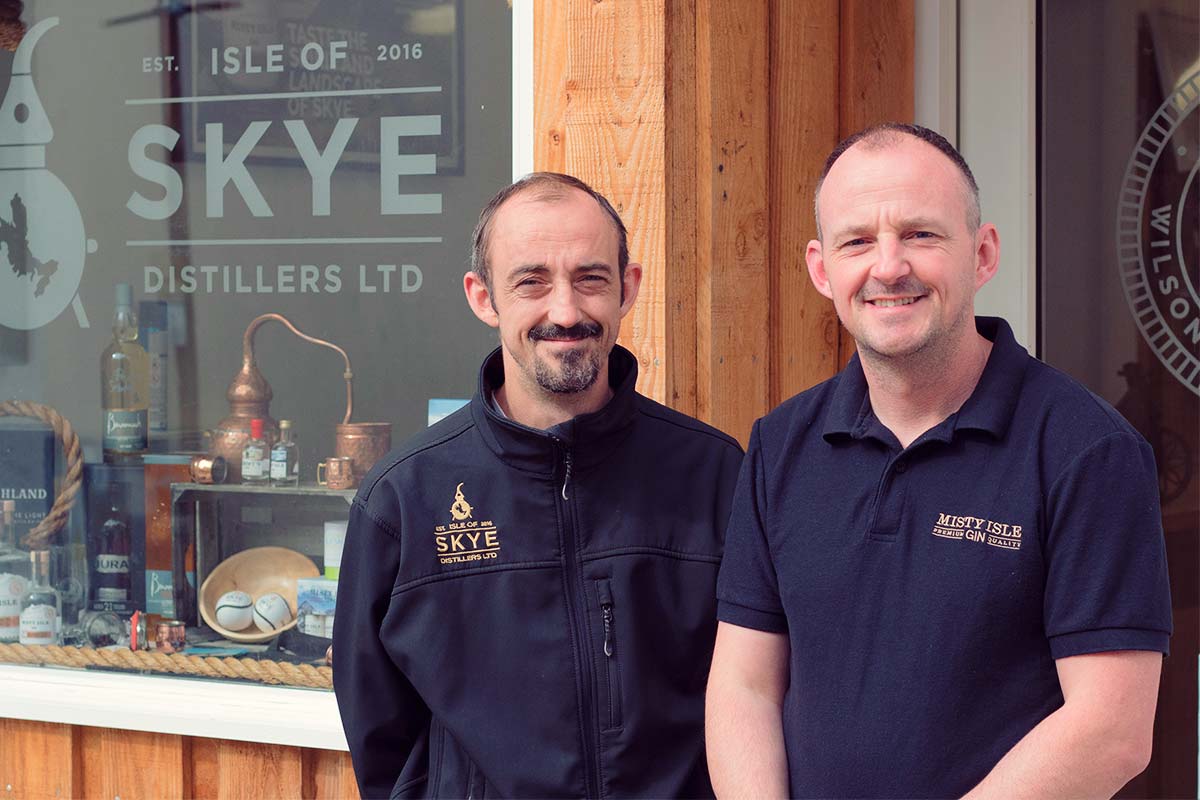 Production
The Isle of Skye Distillery can be found in the island's capital of Portree. The distillery is home to two traditional alembic style copper pot stills. All the distillation, bottling and labelling takes place at the distillery. Also located in the town is the Isle of Skye Distillers' shop and gin school, providing visitors with the chance to distil their own personalised Isle of Skye Gin under the watchful eye of Alistair or Thomas Wilson.