Free delivery when you spend £100
Certified Scottish Gin
All our packaging can be recycled
Makar Cask Matured Mulberry Aged Gin adds another layer of complexity and uniqueness to the award-winning Makar Original Dry Gin by adding 10 weeks of ageing in bespoke made 50L virgin mulberry wood casks. The result is an incredibly smooth and soft gin, pale to the eye, slightly woody on the nose and sweet on the palette. Mulberry Wood adds a hint of lemon, thyme and vanilla and a peppery finish.
Flavours
Citrus
Cereal
Fruity
Spiced
Sweet
Smoked
Nose
Bright cassia spice complements a fruity charred wood aroma.
Taste
Waxy lemon with a hint of vanilla and white chocolate. Incredibly soft and surprisingly sweet on the tip of the tongue, with a nip of juniper and anise.
Finish
Incredibly smooth finish with a hint of sweet lemon and light pepper complemented by a fruity fresh spice.
How to enjoy this gin
A wedge of lime, ginger ale and ice.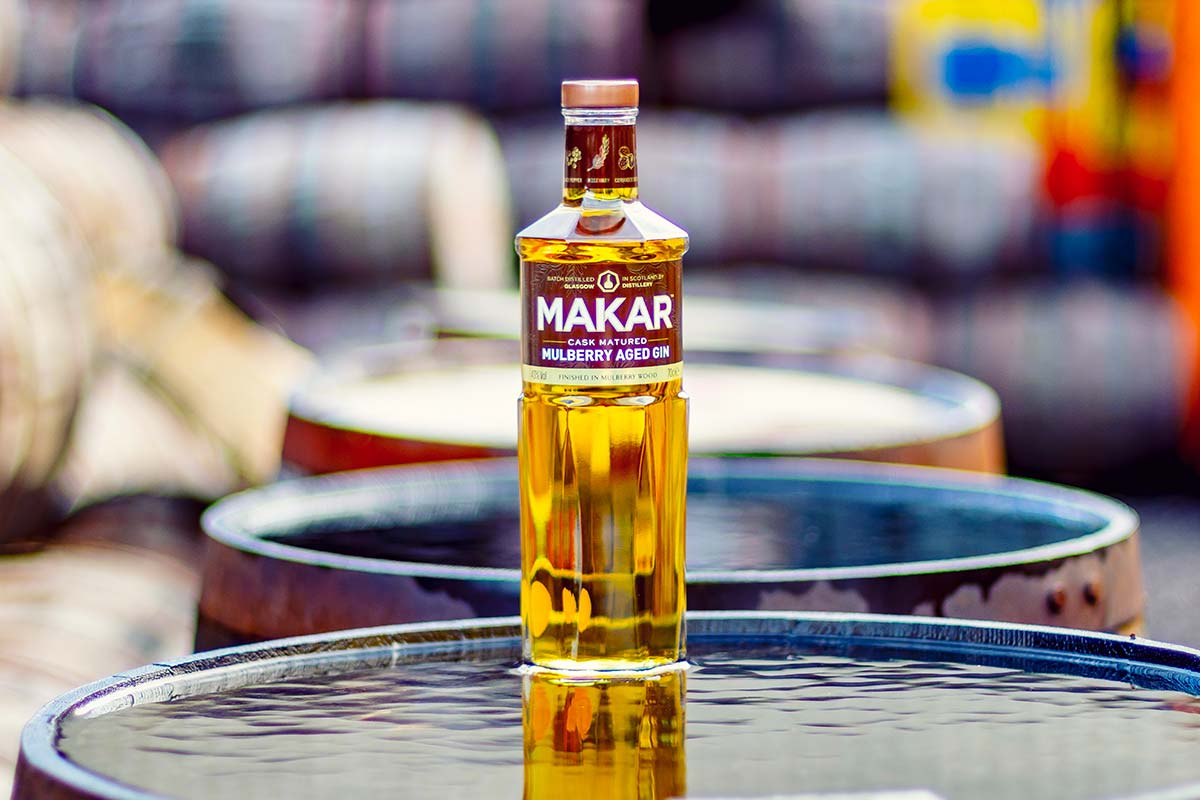 About Makar
Glasgow was once home to hundreds of distilleries until the Depression and Prohibition led to their closure. As the first distillery in Glasgow for 100 years, The Glasgow Distillery Company is creating a new chapter in the city's history of producing and distilling spirits. Founded in 2014 and drawing on the pioneering spirit of Scotland's first licensed distillers, The Glasgow Distillery Company takes its name from one of Glasgow's original distilleries. Founded at Dundashill in 1770, the distillery was known, for a time, as The Glasgow Distillery Company and remained active until the beginning of the 20th Century.
Production
The Glasgow Distillery Company, the first distillery in Glasgow for over 100 years, is located close to the River Clyde, which was once the heartbeat of Glasgow's industrial heartland. The distillery now houses five copper stills, but Annie is ultimately responsible for production of Makar Glasgow Gin. The distillery produces a range of spirits including gin, whisky and vodka. A true working distillery, the building is abuzz with activity as the team of distillers continue to make and develop a range of award-winning spirits.