Free delivery when you spend £100
Certified Scottish Gin
All our packaging can be recycled
In Orkney, the appearance of the Aurora Borealis, or Northern Lights, marks the start of the journey towards the long, dark nights of an island winter. This Aurora edition seeks to bring extra warmth and spice to those dark, crisp evenings under the stars.  Ground cinnamon, nutmeg and whole cloves provide the warm spice whilst pink and black peppercorns provide a lasting tongue-tingling presence in the finish.
Flavours
Citrus
Spiced
Sweet
Nose
Sweet and spice on the nose.
Taste
Juniper balanced with sweetness from the orange and cinnamon.
Finish
There is a warming spicy finish, owing to the pink and black peppercorns.
How to enjoy this gin
A wedge of orange, a cinnamon stick, ginger ale and ice.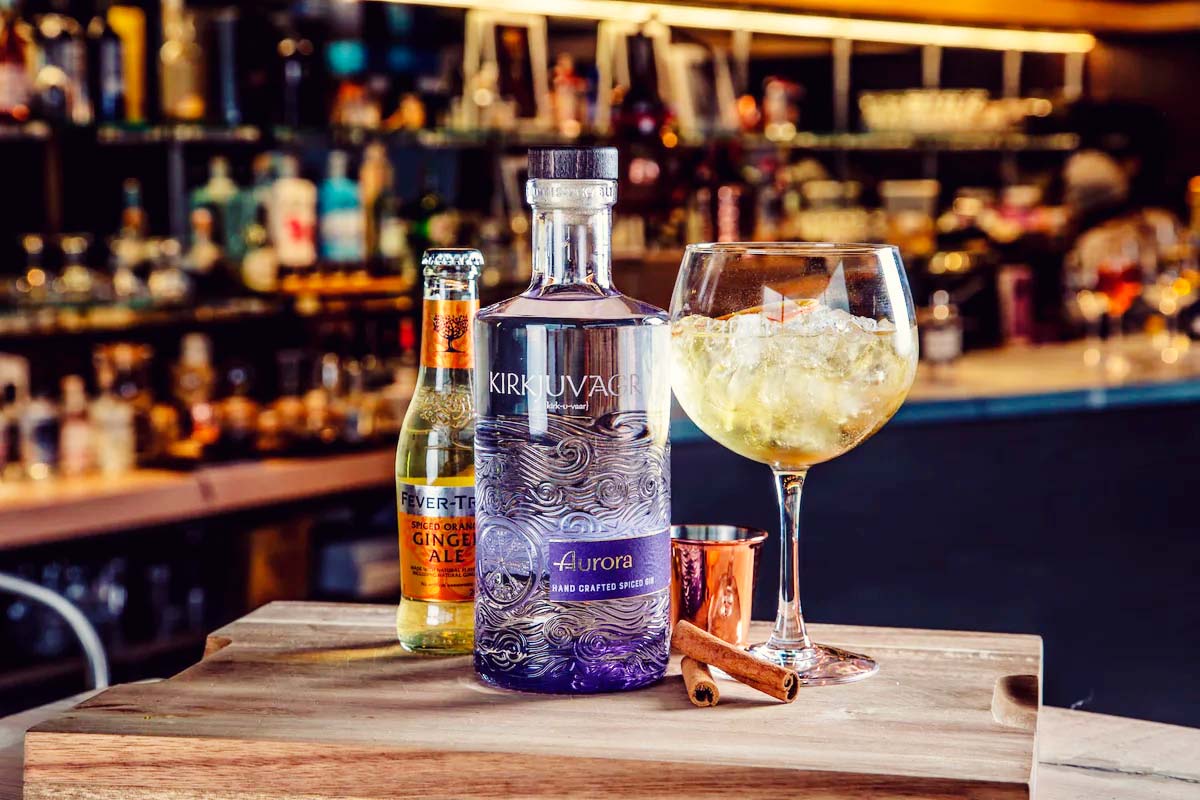 About Kirkjuvagr Orkney Gin
Founded in 2016, Orkney Distilling was established by Stephen and Aly Kemp, a husband and wife team based in Kirkwall, the capital of Orkney. Stephen and Aly had the idea of creating a spirit that connected the name and heritage of Kirkwall and Orkney with a product that could be seen all around the world and featured local Orcadian botanicals. They set to work researching the different botanicals and worked closely with the University of the Highland and Islands Agronomy Institute to perfect their signature recipe.
Production
After years of planning and construction, Stephen and Aly Kemp, the couple behind Orkney Distilling, saw their dream become a reality in July 2018, when they opened their impressive Orkney Distillery and Visitor Centre on Kirkwall's iconic harbour front, where their range of Kirkjuvagr gins are made. As well as housing a bar, cafe, shop, tasting room and tour, the distillery includes a production area with two traditional alembic copper pot stills and room for bottling and storage.