Free delivery when you spend £100
Certified Scottish Gin
All our packaging can be recycled
"Freya" the Fox is the third in the Kinrara Distillery artist edition series. Illustrated by Scottish artist Kat Baxter, "Freya" is depicted using juniper, heather, orange and blaeberries, which are some of the botanicals used in this gin. This gin is juniper led with spicy, scented notes on the nose. The flavour profile starts with juniper before developing into sweet floral heather notes and finishing with a lovely, balanced spice.
Flavours
Sweet
Floral
Spiced
Nose
Floral on the nose.
Taste
The flavour profile starts with juniper before developing into sweet floral heather notes.
Finish
A balanced spice finish.
How to enjoy this gin
A twist of orange peel, tonic and ice.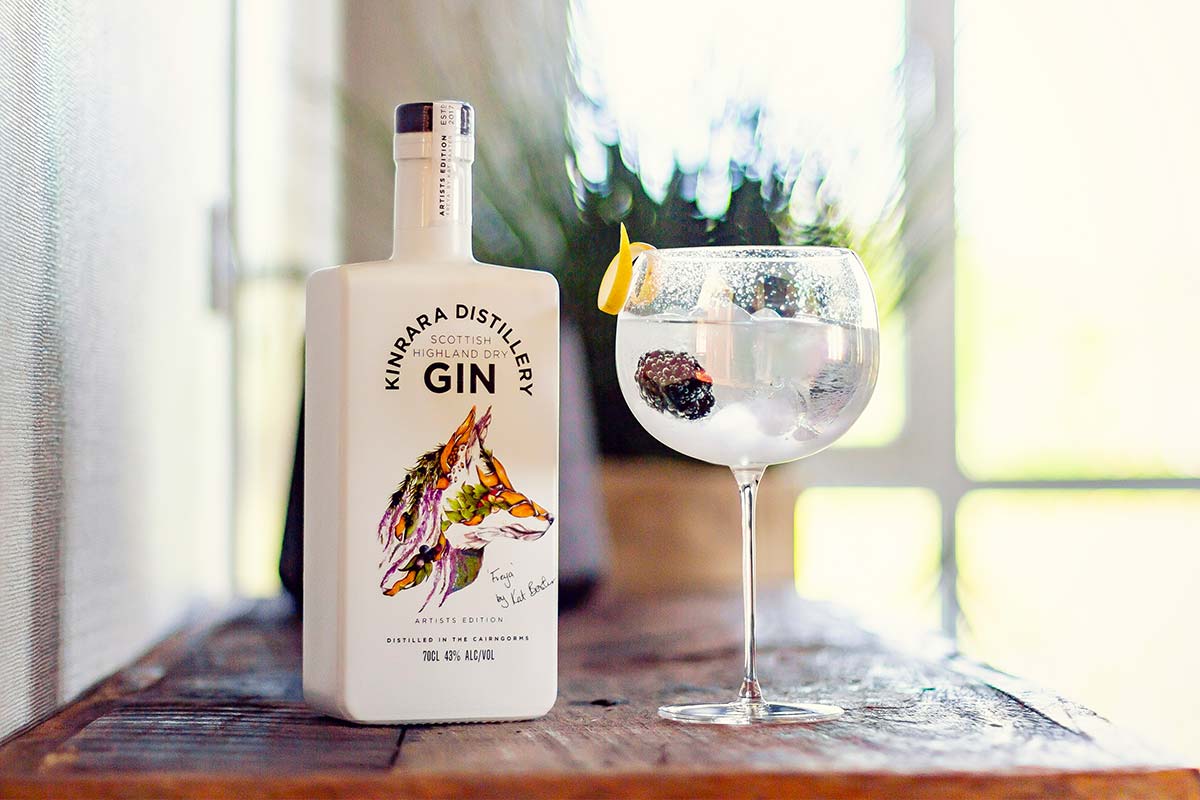 About Kinrara Distillery
Kinrara's Highland Distillery is nestled in 12,000 acres of Cairngorm National Park, just outside Aviemore. The centuries old estate was founded by Lady Jane Gordon, beautiful socialite and co-creator of the famous Gordon Highlanders. It was in her drawing room that Rabbie Burns first read his poetry to Edinburgh society. One of Scotland's newest micro-distilleries, Kinrara Distillery make unique Highland Dry Gin infused with local flora and berries. The team at Kinrara Distillery prides itself on creating a handcrafted small batch spirit using their direct-fired stills that were handmade for the distillery in Portugal. From the distillation right down to the bottling, everything is lovingly done by hand, by their passionate Highland team.
Production
Set in the vast and rugged setting of the wild Scottish Cairngorms National Park, a whitewashed converted steading is home to the Kinrara Distillery. Featuring traditional copper pot stills, bottling and packing facilitates, all production takes place on-site at the distillery. With a tasting room available for tasting events adorned with some of the artwork featured on the artists edition gins, the distillery is a true highland home. The distillery is part of the Kinrara Estate, which means the team have access to a variety of local botanicals that grow wild on the estate plus an abundance of fresh water direct from the estate.