Free delivery when you spend £100
Certified Scottish Gin
All our packaging can be recycled
Following the success of their small batch Rhubarb & Amaretto Gin Liqueur, the King's Hill team have added this new full strength fruit flavoured Rhubarb & Raspberry gin to their range. Their signature King's Hill Gin, which comes in a custom sky blue bottle, has been infused with rhubarb and raspberries to create a pink King's Hill Gin, decanted into a clear version of the custom bottle, ultimately presented as a beautiful pink coloured gin.
Flavours
Fruity
Sweet
Floral
Nose
Fruity and fresh.
Taste
Smooth, sweet, fruity, and full of flavour.
Finish
A sweet, floral note to finish.
How to enjoy this gin
A few fresh raspberries, tonic and ice.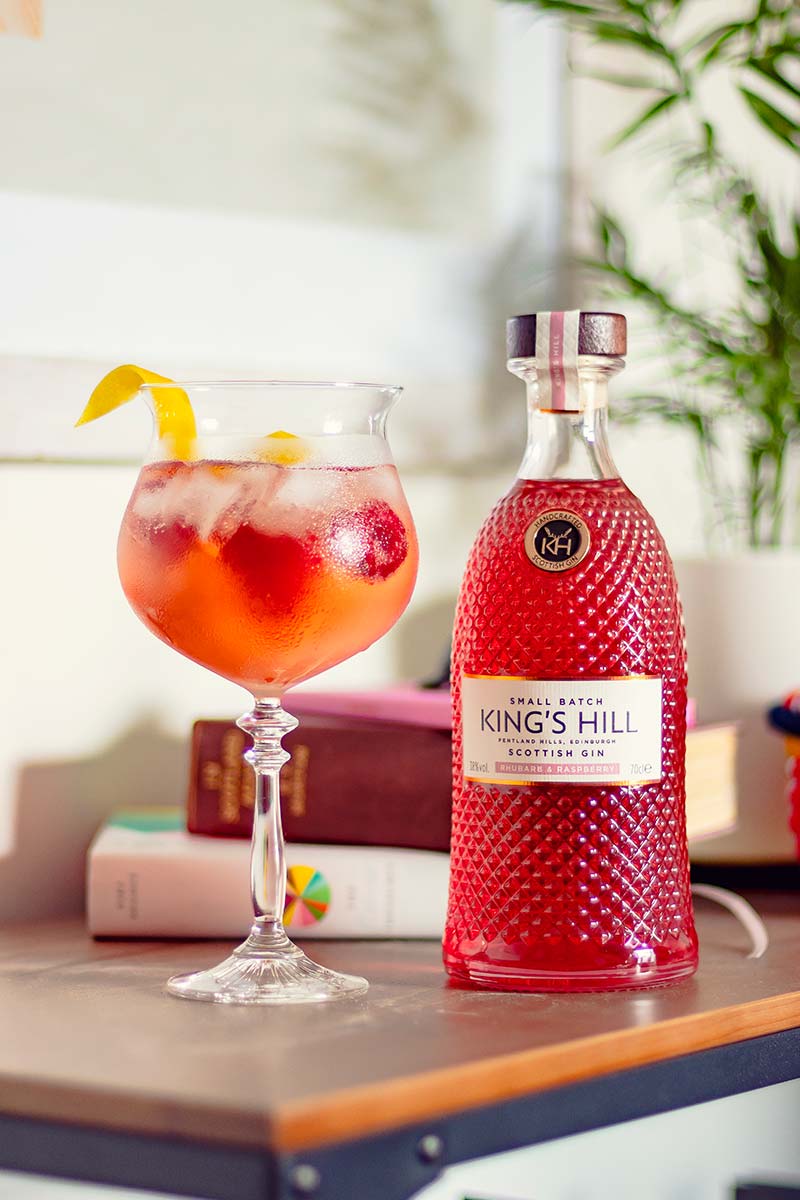 About King's Hill Gin
King's Hill is a small batch Scottish Gin handcrafted in the Pentland Hills, Edinburgh by owner Sandy Morrison. Made in batches of around 200 bottles in Marion, a traditional Iberian copper pot still, King's Hill combines traditional gin botanicals such as juniper, orris root and coriander with botanicals handpicked from the Pentland Hills including gorse and elderflower. King's Hill Gin takes its name from a bet between King Robert the Bruce and Sir William 'The Crusader' Sinclair of Roslin. The wager – to catch the elusive white Pentland Stag – was won by Sinclair who named the hill side in the King's honour. Created with botanicals grown high in the hill that he won from the king, King's Hill Gin is a salute to the Crusader.
Production
Situated in an inconspicuous industrial unit, The Pentland Still distillery sits on the outskirts of Scotland's capital city Edinburgh, overlooked by the imposing Pentland Hills. The distillery features a traditional Iberian copper pot still named Marion after distiller Sandy's grandmother. The distillery also houses a tasting room and botanical store and a full-size Nordic Shuttleboard game.