Free delivery when you spend £100
Certified Scottish Gin
All our packaging can be recycled
Isle of Cumbrae Distillers signature gin, Nostalgin, celebrates the strong emotional connection and nostalgia Millport holds in so many people's hearts, especially those who spent their childhood summers on the island in the 50's and 60's. The main botanicals of lavender, bramble and orange combine to capture the feeling of relaxation and calm that people experience on the 8-minute ferry ride to the island.
Flavours
Fruity
Citrus
Floral
Piney
Nose
Floral, fruit, citrus.
Taste
Lavender, bramble, orange, juniper.
Finish
Fresh with citrus tang.
How to enjoy this gin
A slice of orange, light tonic and ice.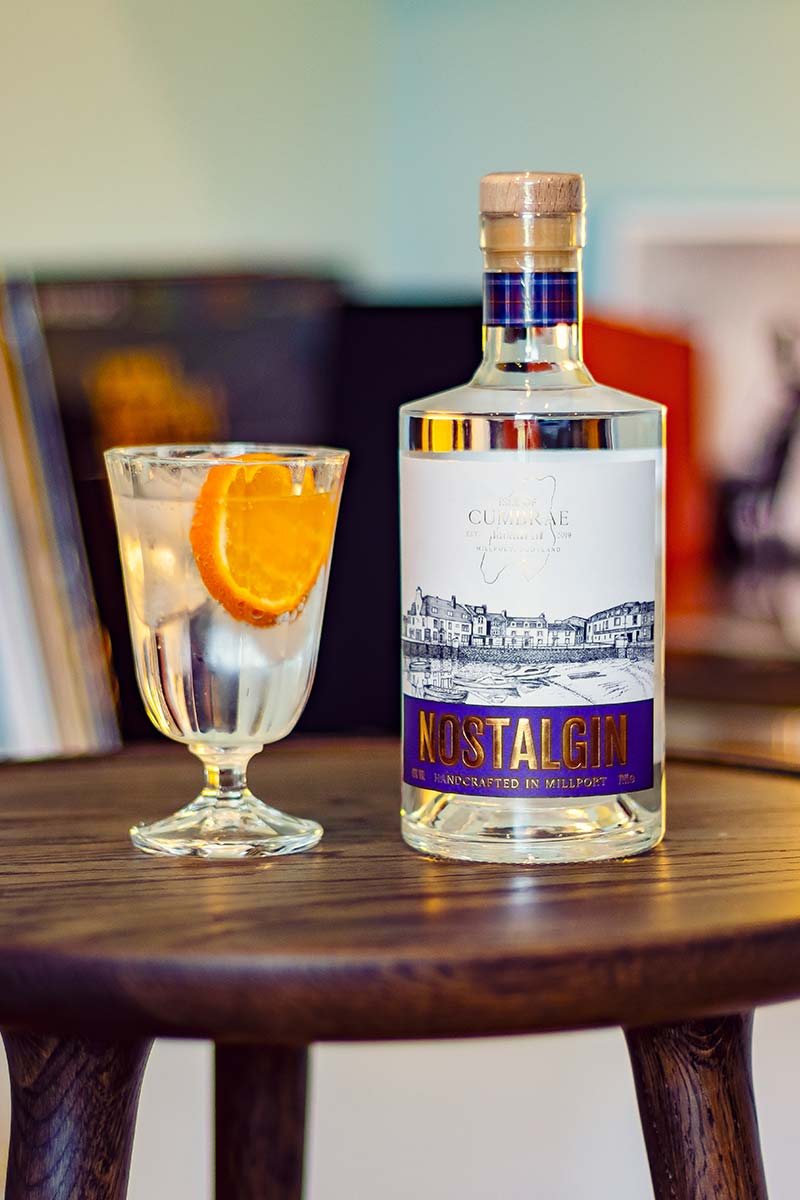 About Isle of Cumbrae Distillers
The distillery opened its doors in September 2020 and was established by five friends with diverse nationalities including Canadian, American and British. The all female distilling team came together over a few gins and the idea to help raise funds to save Millport's historic Town Hall building. Located on the West Coast of Scotland, Isle of Cumbrae is just short 8-minute ferry ride from the mainland town of Largs. Surrounded by an ever-changing sea and magnificent views of the surrounding islands, its main town of Millport embodies the typical small Scottish island community, with a historic Victorian town centre, dotted with a range of shops and pubs, overlooking the picturesque harbour.
Production
The Isle of Cumbrae distillery can be found on the harbour front of Millport. The distillery is home to a traditional Portuguese alembic still. The distillery also features a shop that stock a selection of products and gifts. The distillery is open to the public with gin tours and tastings available on selected days. The tour not only covers the fascinating history of gin, but ties in the colourful smuggling stories of the Clyde and the history of Millport, as well as their own persona; story behind the all-female distillery business.