Free delivery when you spend £100
Certified Scottish Gin
All our packaging can be recycled
Inverness Gin combines savoury and herbaceous with floral and citrus creating a balanced flavour profile that delivers an aromatic flavour journey. A number of traditional gin botanicals are combined with kombu kelp seaweed, golden chanterelle mushrooms, fennel seed and elderflower to create a complex flavour profile.
Flavours
Citrus
Coastal
Floral
Spiced
Sweet
Nose
Citrus sweet coastal on the nose.
Taste
Deep tones of kombu kelp seaweed and golden chanterelles, layers of aromatic fennel seed and sweet summer scented elderflower.
Finish
High bright tones of citrus fruit.
How to enjoy this gin
A twist orange peel or a sprig of rosemary, tonic and ice.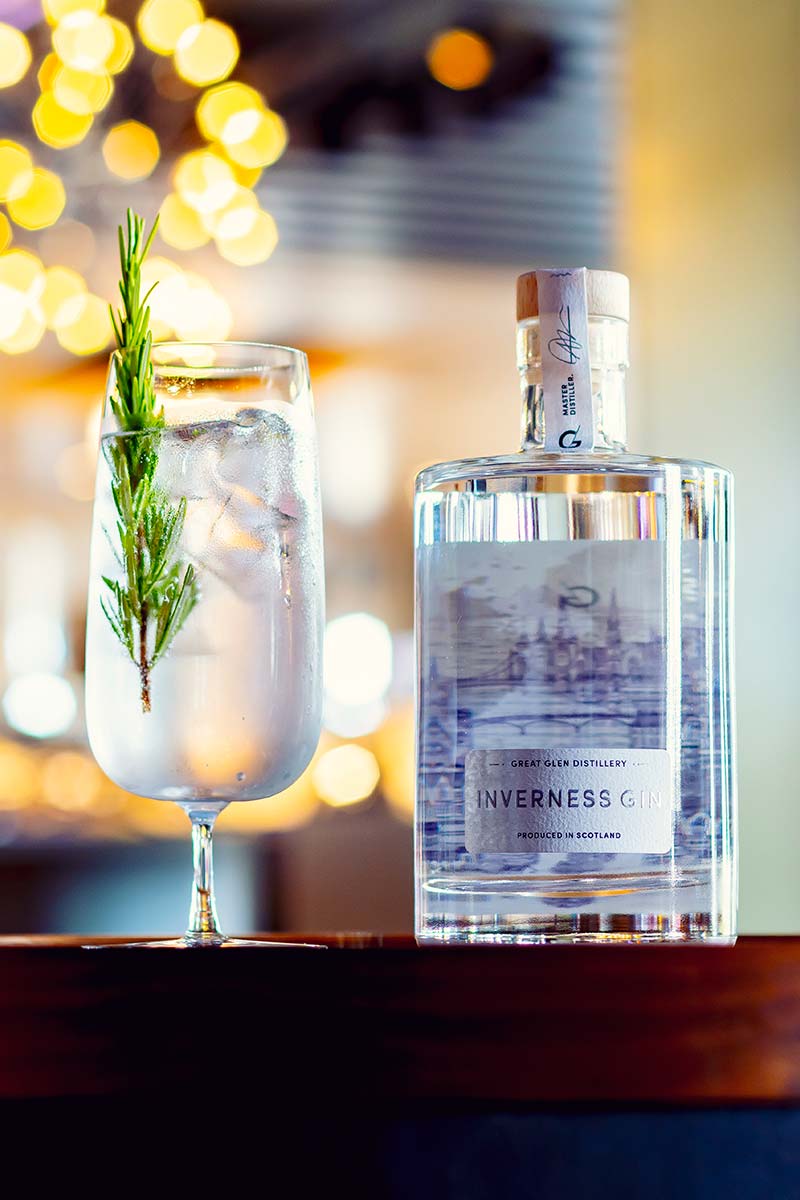 About Great Glen Distillery
The Great Glen Distillery was established by Daniel Campbell in his late mother's shop in the small Highland village of Drumnadrochit in Glen Urquhart, located on the western shore of the world famous Loch Ness. It was through the Campbell family business that Daniel met Adam Dwyer, who had worked at a number of Michelin star restaurants, refining his skills and palate in the kitchen before joining the Campbell family business, eventually becoming executive head chef across the business group. Together Daniel and Adam began tinkering with the idea of establishing a distillery that would draw its inspiration from the local area and set to work developing a recipe that used some local botanicals and water sourced from Loch Ness.
Production
Forming part of the Great Glen Distillery & Visitor Centre, the distillery is discreetly tucked round the side of the Loch Ness Drumnadrochit Hotel. Located in the former shop, the distillery houses a 200 litre still named Jacqueline after the founder's late mother. The still is used to produce both the gin and the base spirit that's used during the distillation process. One of Scotland's smallest distilleries, the micro distillery draws its water source from a borehole that draws its water directly from Loch Ness.