Free delivery when you spend £100
Certified Scottish Gin
All our packaging can be recycled
All expressions in the Height of Arrows Gin range are stripped back to the core, featuring only juniper, beeswax and salt, lending layers of texture and full bodied flavour to the gin. This Bright expression is multi-shot, which is a gin distilling technique that concentrates botanical flavour. Bright uses triple the amount of juniper, beeswax and sea salt as the original Height of Arrows Gin, which makes for a hugely flavoursome, bright gin.
Flavours
Spiced
Citrus
Earthy
Sweet
Nose
Bold juniper with citrus, pepper and clove notes.
Taste
Earthy with touches of sweet baking spices.
Finish
Clean and dry.
How to enjoy this gin
This bright gin only needs a small splash of tonic, around 1 part gin to 1 part tonic with a sprig of rosemary or a citrus twist. Or with its amplified ABV, use as the base in a classic gin cocktail, like a Martini.
About Holyrood Distillery
Holyrood Distillery is situated next to Holyrood Park, in the heart of Edinburgh's distilling history, on St. Leonard's Lane. The 180 year old building has been beautifully renovated. With the opportunity to bring single malt distilling back to the centre of Edinburgh after almost 100 years, Holyrood Distillery does so with flavour at the forefront. Unconstrained by heritage, category and tradition, they aim to be a distinctively different spirits company. Their focus is on experimentation alongside a commitment to produce high-quality, full-flavoured spirits for anyone with an open mind and an open mouth.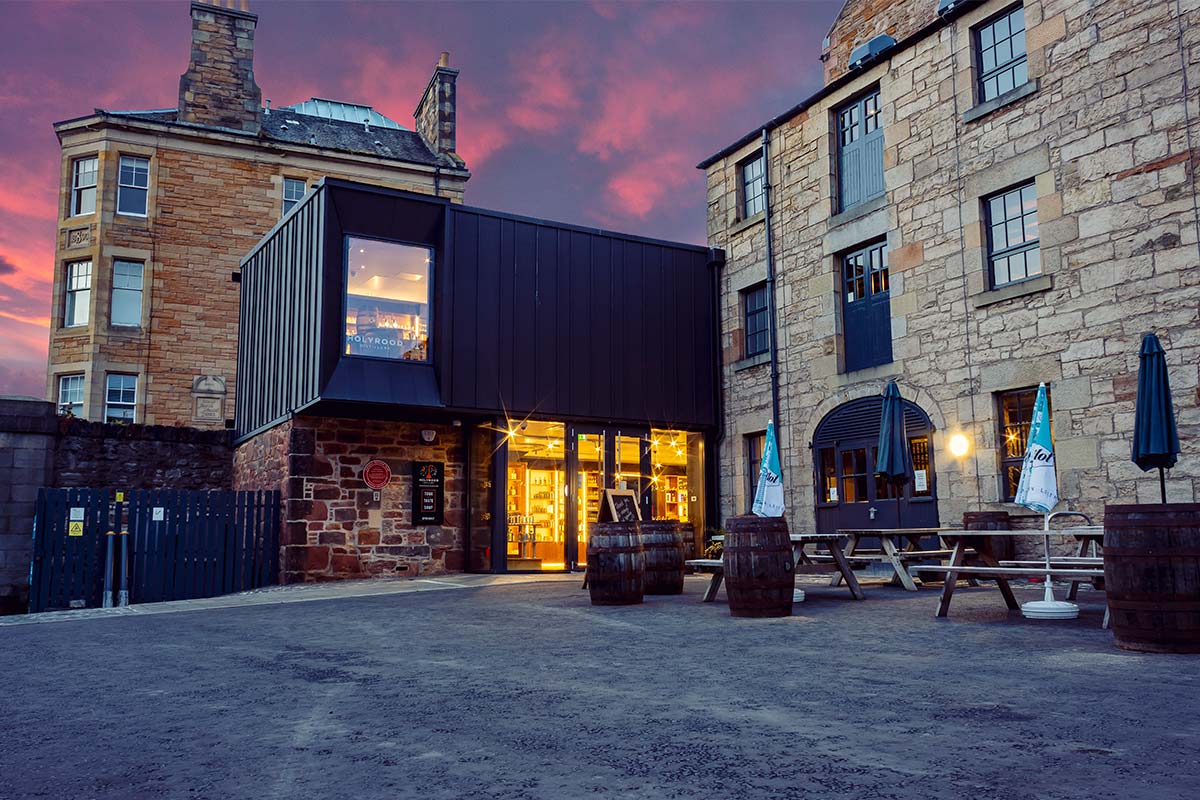 Production
Holyrood Distillery sits under the watchful eye of Arthur's Seats, the main peak that forms the Holyrood hills that dominates Edinburgh's skyline. Lovingly and sympathetically restored, the former Engine Shed building, now Holyrood Distillery, dates back to 1835. With a shop, bar and tours available, visitors can expect a visual and sensory experience which covers both gin and whisky production and tastings. Learn more about the importance of wood and how it effects the characteristics of whisky and see what the Angel's Share does to a full whisky cask over a period of time.