Free delivery when you spend £100
Certified Scottish Gin
All our packaging can be recycled
One of Scotland's oldest drinks meets one of Scotland's oldest sports. During the festive Christmas season Gin Bothy Gunshot Gin is available as Gin Bothy Mulled Gin.
Flavours
Spiced
Sweet
Nose
Alive with winter spices; warm, rich and rural.
Taste
Full strength spices that truly linger on the finish.
Finish
Smooth, bold, strong and distinctive: a drink of character.
How to enjoy this gin
Enjoy the mulled flavours of this Scottish Gin on the rocks or in your hipflask. Alternatively one part Gunshot to two parts premium ginger ale with a slice of orange will bring out the citrus notes. This also works well in Martinez cocktail.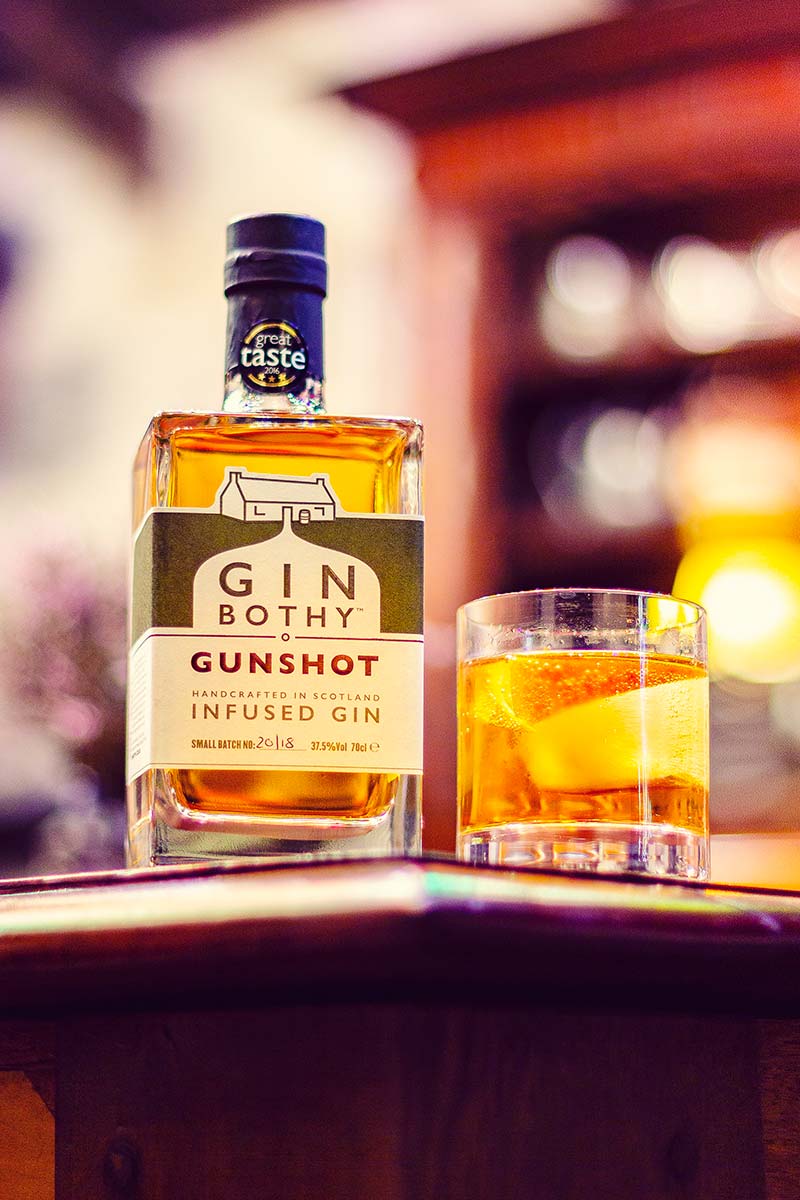 About Gin Bothy
It's a hillwalking tradition to seek shelter and warmth after a long day on the hills. For some this is a cosy seat in the nearest pub, for others it's a night in a bothy with a hip flask. Inspired by the history and heritage of Scottish bothy life, Gin Bothy was born and they embrace the old fashioned approach - homegrown and simple. What started off as a jam making business soon evolved into a gin brand, putting the excess fruit and leftovers to good use. Thanks to the stewardship of Kim Cameron, founder of Gin Bothy, the business today still follows the same founding principles that Gin Bothy was built upon - producing honest, local drinks that capture the landscape and reconnect with the past.
Production
Gin Bothy Gins are handmade using the cold compound or bathtub method and the base spirit is produced just over a mile away at a local distillery. They then infuse their gins with Scottish botanicals, traditional botanicals and local seasonal fruits in small batches, working through the process by hand at each step. The Gin Bothy's production and visitor experience are split over two sites. The current production facilitates are located on the outskirts of Kirriemuir and closed to the public. The Gin Bothy Experience is housed in a former stables block in the village of Glamis, home to the world famous Glamis Castle.