Free delivery when you spend £100
Certified Scottish Gin
All our packaging can be recycled
Garden Shed Bramble Peach Gin is created using Garden Shed Gin as the base, which is distilled using thirteen botanicals, and post-distillation the gin is infused with brambles and peaches. Rich, flavour-packed brambles along with fresh, succulent peaches are left to macerate in the gin, resulting in a gin that retains the classic flavours of Garden Shed Gin with the addition of fruity, sweet brambles and bright bursts of peach.
Flavours
Sweet
Fruity
Nose
Packs a peachy punch.
Taste
Fruity and fresh with a surprisingly subtle sweetness that appeals to even the more mature palate.
Finish
A taste explosion of bramble and peach that creates a party in your mouth.
How to enjoy this gin
Fresh blackberries, tonic and ice.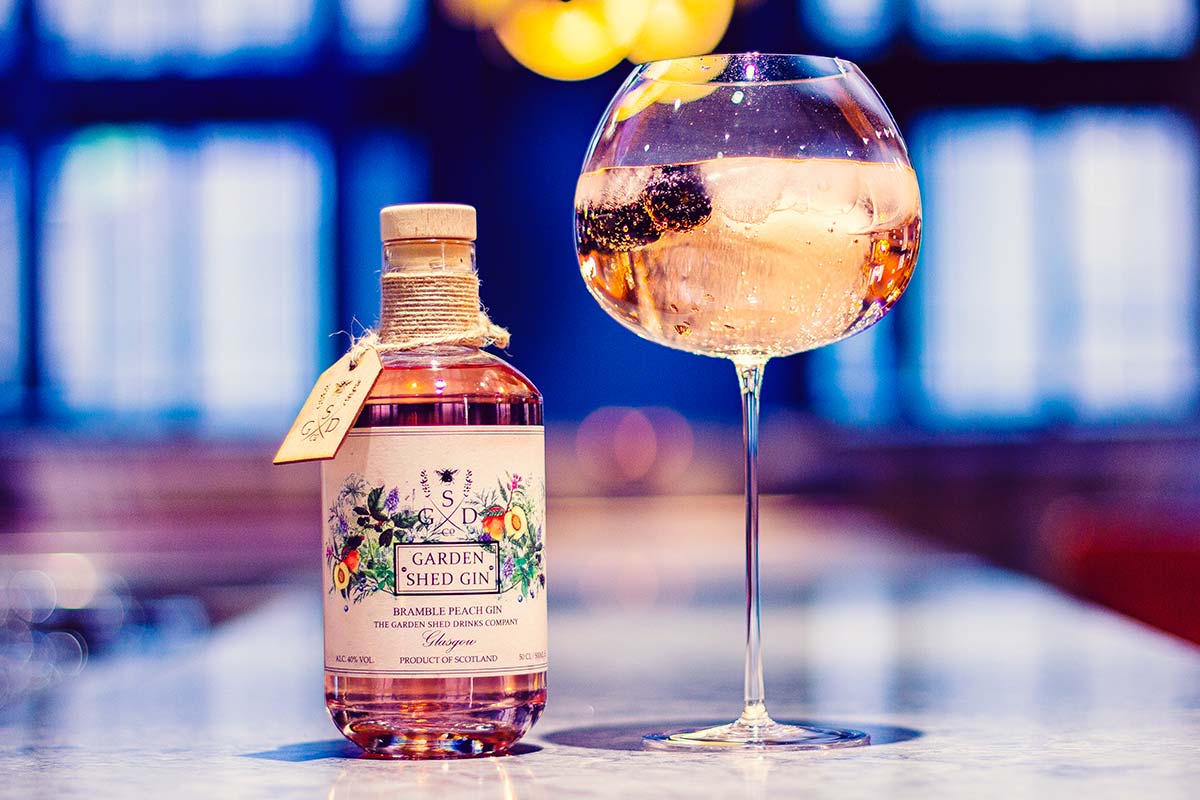 About The Garden Shed Drinks Company
The Garden Shed Drinks Company was founded in 2017 by friends and Glasgow Warriors team mates Ryan Grant and Ruaridh Jackson along with their wives Maxine and Kirstin. From the Grant's shed in the West End of Glasgow, they decided to create their own gin. They set about gathering various botanicals including blackberries, dandelion root and lavender from the garden. The group of friends also wanted to create a gin that had a social cause and chose to partner with The Bumblebee Conservation Trust and Trees4scotland.
Production
As the Scottish Rugby team had a long standing relationship with Eden Mill at the time when Ruaridh and Ryan were playing for the national team, The Garden Shed Drinks Company made the decision to partner with Eden Mill when they first launched back in 2017. Having worked on a few projects with Strathearn Distillery in 2018 and 2019, the founders decided to move production to Strathearn Distillery in 2019 and that is where all their expressions are now made.