Free delivery when you spend £100
Certified Scottish Gin
All our packaging can be recycled
This gin is a toast to the spirit of Scottish farmers. Farmer Strength Drovers Gin celebrates the spirit and resilience of the men and women farmers who contribute to Scotland's world class food and drink industry. It's just the dram after a good days graft! A well balanced blend of citrus and spice resulting in a smooth, crisp gin.
Flavours
Citrus
Floral
Spiced
Nose
Piney juniper, spice and florals.
Taste
Light, refreshing, citrus with a hint of heather up front. A well balanced blend of zesty orange and gentle spices.
Finish
Dry, lasting finish.
How to enjoy this gin
A slice of grapefruit, tonic and ice.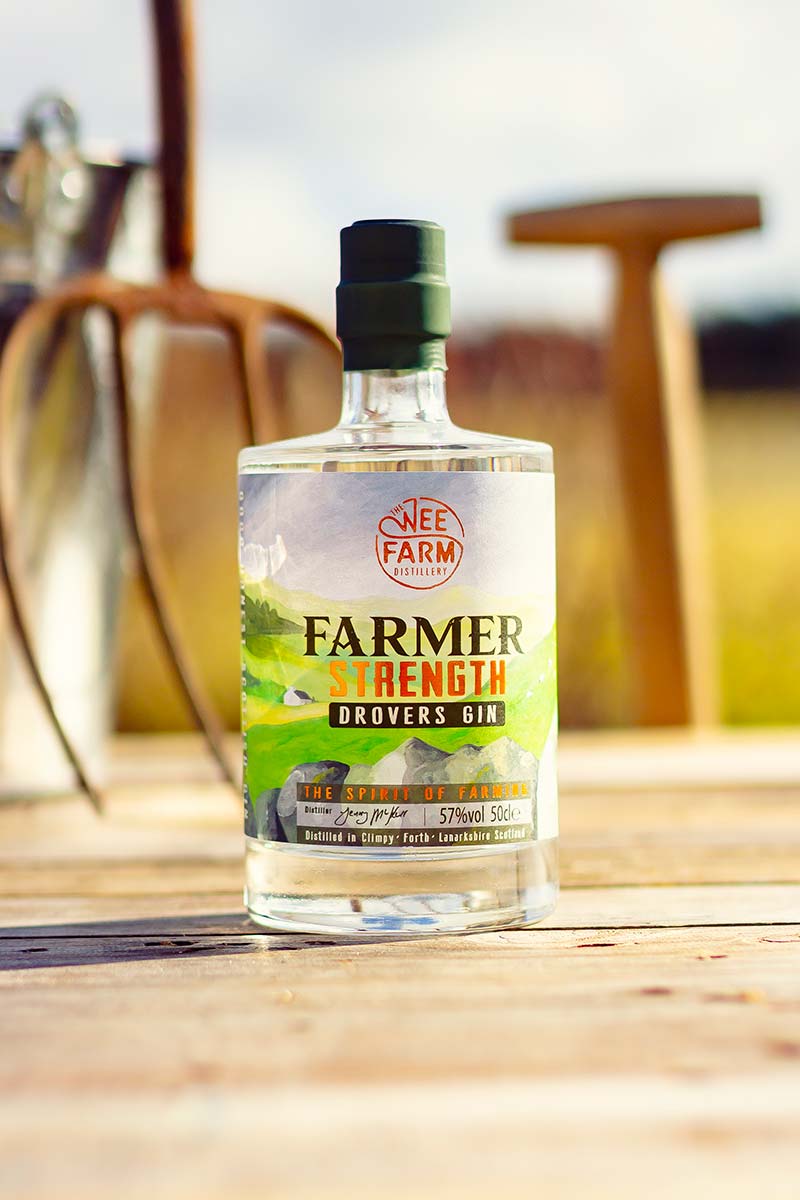 About The Wee Farm Distillery
Jenny McKerr runs a small livestock farm in South Lanarkshire and is the founder of The Wee Farm Distillery. Established in 2018, The Wee Farm Distillery produces small batch, hand crafted and genuine, honest rural Scottish Gin. Jenny uses the local landscape and Scotland's long and rich agricultural history as inspiration for developing her recipes. The Wee Farm Distillery slowly infuse a mixture of traditional gin botanicals to create spirits that provide a real taste of the local landscape. Jenny distils, bottles and labels on the farm with help from her trusty sheep dog Victor.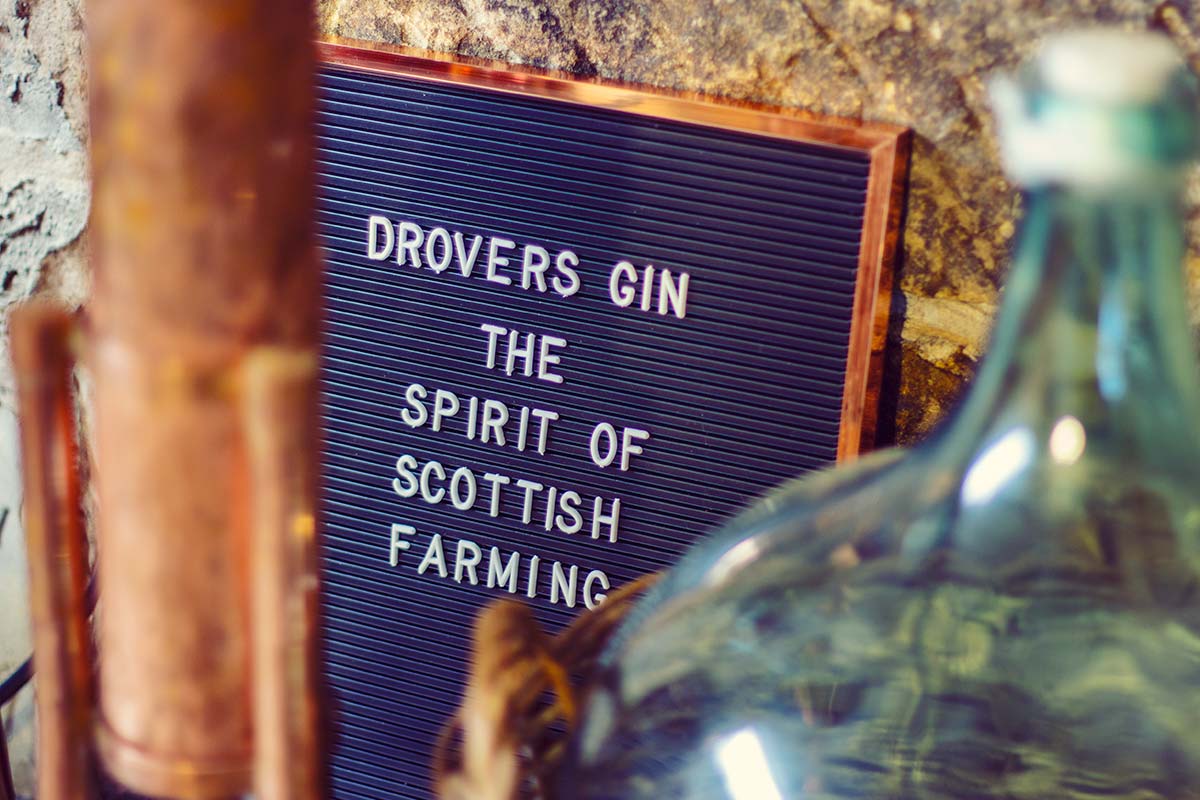 Production
The Wee Farm Distillery, the first micro-distillery in South Lanarkshire, is located in the Hills of Forth. Tucked away in an old traditional stone farm outbuilding, you'll find the mint green door of the distillery. Inside you'll find Jenny McKerr, owner and distiller of The Wee Farm Distillery. In 2020, Jenny updated her copper pot to a still modest 50 litre, distilling genuine small batch Scottish Gins and Scottish Gin based liqueurs.