Free delivery when you spend £100
Certified Scottish Gin
All our packaging can be recycled
This gin is based on the signature Esker Gin but with the addition of honey and additional spices for a warming twist, complementing the subtle citrus notes. What was originally a limited edition gin known as Esker Honey Spiced is now part of the core range due to its popularity.
Flavours
Sweet
Citrus
Spiced
Nose
Warm pink peppercorns and fresh citrus, with hint of spice.
Taste
Creamy mouthfeel, subtle sweetness with notes of juniper.
Finish
Smooth, lingering honey and warm spices.
How to enjoy this gin
For a long drink, this gin is best served with ginger ale, ice and orange twist. It also works neat or over ice. For a winter warmer sipper, heat it gently with ginger ale or apple juice and garnish with star anise or cinnamon stick.
About Esker Spirits
Esker Spirits was founded in October 2015 by husband and wife Steve and Lynne Duthie. A keen interest in gin evolved into nearly two years of experimentation with a 1 litre copper still in their kitchen. An empty workshop at the bottom of the garden became the first Esker Spirits Distillery with one goal – to produce premium spirits with a real taste experience for the consumer. In late summer 2016, Esker's popularity meant that an expansion was in order and the search began for new premises. In early 2017, the brand moved to the Kincardine Estate, the home of its silver birch sap. All Esker Gin is now produced and bottled in the family owned distillery located on the Kincardine Highland Estate, Royal Deeside, Scotland.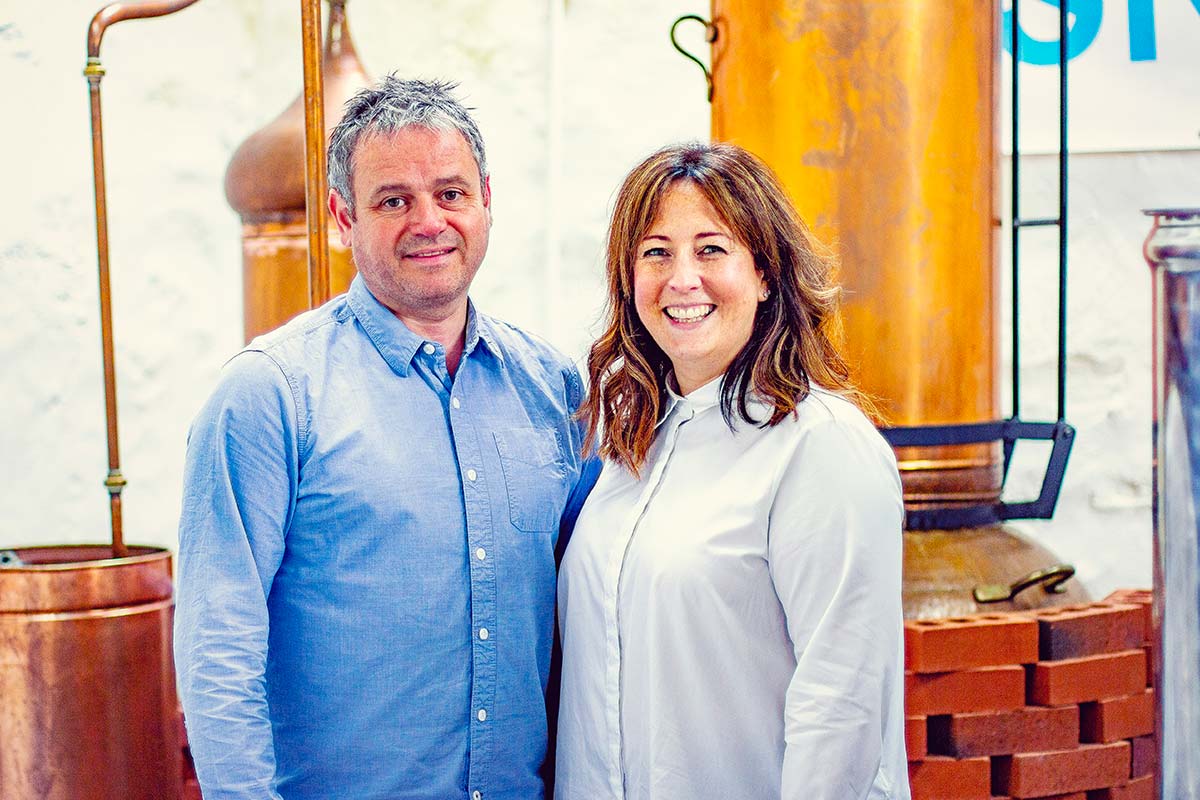 Production
Esker Spirits Distillery is located on the Kincardine Highland Estate in Royal Deeside. The distillery sits atop of an Esker, a ridge created by a glacier and hence where the business and products get their name. With stunning views over Royal Deeside that capture the Cairngorms National Park and the River Dee, the distillery is a true rural distillery that produces spirits directly influenced by the terroir. The distillery is kitted out with two traditional copper pot stills.