Free delivery when you spend £100
Certified Scottish Gin
All our packaging can be recycled
Ellis No.4 is a beautifully pastel pink gin that features a gold shimmer when the bottle is shaken or the gin is poured and mixed with tonic. A very traditional gin base; botanicals used in the distillation include juniper, angelica, citrus peel and more. The addition of strawberry syrup adds a hint of sweetness and creates the light pink hues. 
Flavours
Sweet
Nose
Subtly sweet with hints of strawberry and juniper.
Taste
Smooth juniper leading to a subtly sweet strawberry taste,
Finish
Sweet and refreshing.
How to enjoy this gin
The gin can be enjoyed with tonic and fresh sliced strawberries. For an even sweeter taste, use lemonade. Or add this to your glass of bubbles, creating an iridescent shimmering summery fizz cocktail.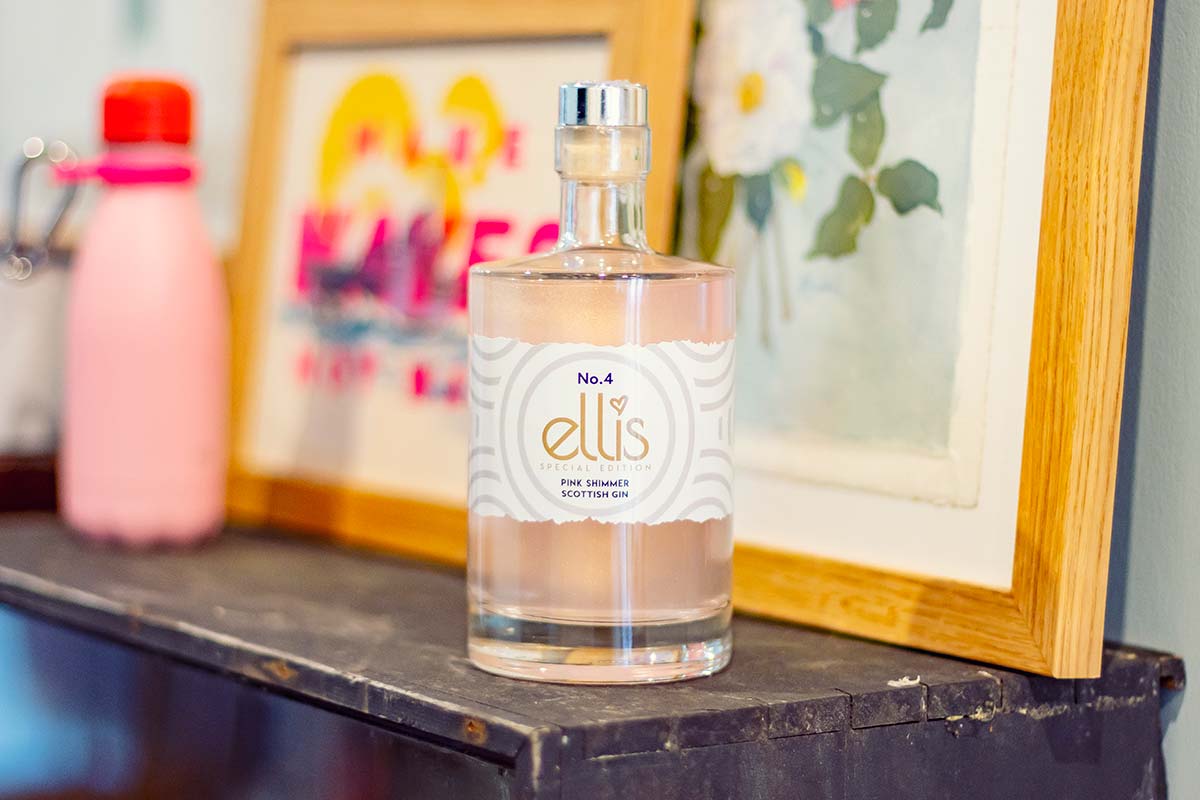 About Ellis Gin
Ellis Gin was initially created in late 2016 by founder Carol Jackson as the base for the highly successful Gin&Mix cocktails. The gin evolved over a period of 18 months and Ellis Gin officially launched in September 2018 with two naturally flavoured, coloured gins, which enchantingly change colour when mixer is added. Since then, the brand has gone on to create and release a range of fun, coloured and flavoured gins, all with juniper at their heart.
Production
Ellis Gin is distilled by production partner The Biggar Gin Co. based in South Lanarkshire. Brothers Stuart and Euan opened their self-build, bespoke distillery in 2021 and along with producing their own range of award-winning gins, also work with and support a number of spirits brands with their production requirements.