Free delivery when you spend £100
Certified Scottish Gin
All our packaging can be recycled
Cranachan is a traditional Scottish dessert made with raspberries and oats, which are two of the key ingredients in this small batch Scottish Gin. This gin is described as fresh and crisp with a smooth and creamy mouthfeel. Each batch is created using a traditional copper pot still over direct heat where the distiller uses tasting and nosing to perfect the batch, which means each batch is truly crafted and unique.
Flavours
Fruity
Sweet
Nose
Subtle juniper and hints of sweet fruit.
Taste
Juniper quickly followed by fresh, sweet berry fruit, combining with the oats to create with a smooth and creamy texture and mouthfeel.
Finish
A smooth, sweet yet crisp dry finish.
How to enjoy this gin
This gin pairs well with Indian tonic and summer berries. Also works in a number of cocktails, like the Clover Club and Bramble.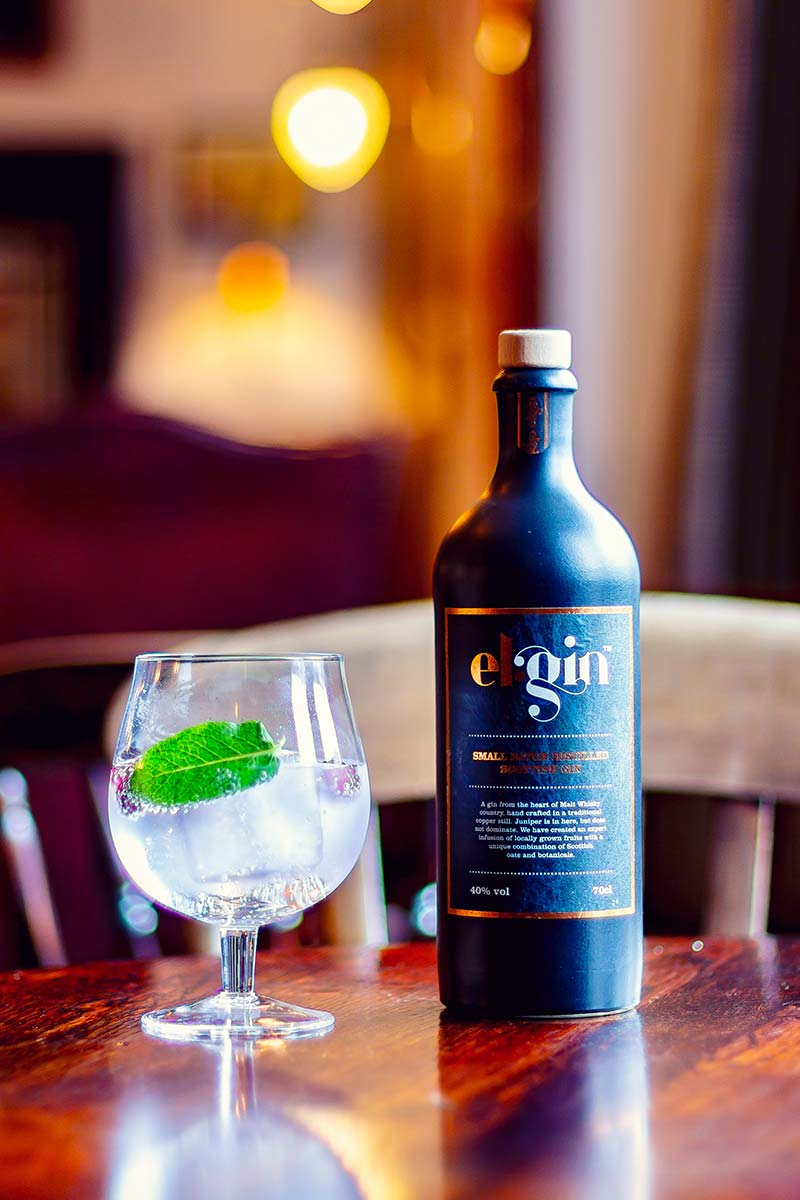 About Elgin Gin
Based in the heart of whisky country, distilling was in the blood of the El:gin founders. El:gin was established in early 2015 and following months of trials, the first gin was launched in May 2016. It was important for the founders that the gin was truly local and emulate the majestic Moray countryside, so it goes without saying that distillation and bottling takes place in a small distillery located within the tranquil grounds of a local estate. The small team, all locally raised, have selected hand picked botanicals, which they feel represent their surrounding area to produce El:gin. The gins have a distinctive smooth creaminess coming from their unique distillation with Scottish oats and a subtle sweetness from locally grown berries.
Production
Tucked away on a private estate on the outskirts of Elgin, you'll find the El:gin Distillery. Housed in a purpose built outbuilding, the distillery houses two traditional fired copper pot emblematic stills used to create the various El:gin gin expressions. The estate is also home to some of the fruit and botanicals used by the team along with an on-site source of fresh water from a local spring. Company is never in short supply as you're greeted by the estate's local inhabitants including red squirrels, red deer, a pony, a shetland pony and a donkey!