Free delivery when you spend £100
Certified Scottish Gin
All our packaging can be recycled
Vara in Old Norse means 'becoming spring', hence the beautiful puffin illustration. Puffins, or 'tammie norries' as they're known in Orkney, spend most of their life at sea, but they can be found all over the cliffs of Orkney between April and August. Key botanicals include tarragon, rosemary, elderflower, lemon grass and red grapefruit. The gin is infused with pink rose petals post distillation, which is what gives the gin its beautiful pink colour.
Flavours
Citrus
Floral
Spiced
Sweet
Herbaceous
Nose
Fresh herbs and citrus with a subtle spice.
Taste
Juniper-led followed by fresh rosemary, sweet citrus and subtle cardamom undertones.
Finish
A stunning sweet pink rose finish.
How to enjoy this gin
Serve with Indian tonic water garnished with rose petals or elderflower tonic garnished with a lime peel twist.
About Deerness Distillery
A family run craft distillery in the Parish of Deerness, the team led by Stuart and Adelle Brown value friendship, tradition and cherish the community spirit that's to be found on the island. When they were building the distillery, this community spirit was in abundance as family, friends and neighbours all turned up to lend a helping hand. Everyone involved knew they were helping to create something authentic for the island.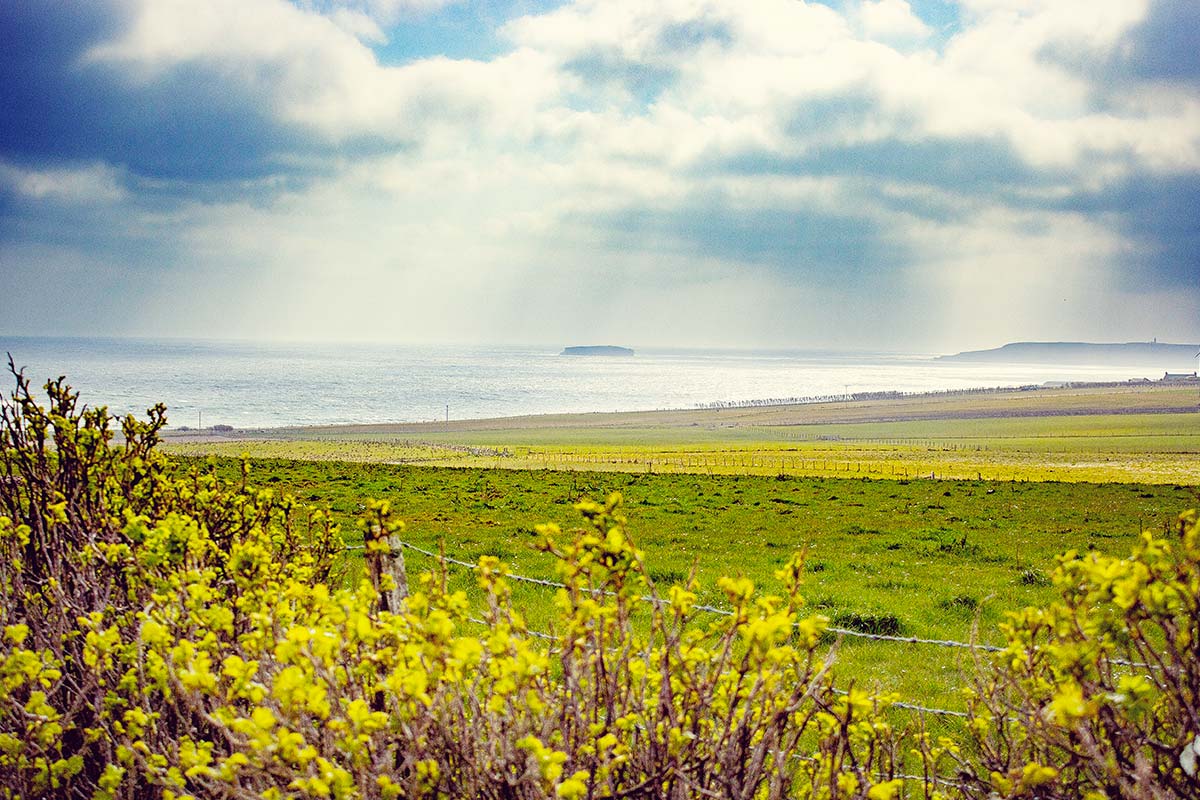 Production
Designed and built by Stuart, a former engineer, along with his wife Adelle and their family and friends, you'll find a warm welcome at the Deerness Distillery. While the purpose built distillery is quite industrial from the outside, the open plan interior is a beautifully designed and functional space. The Deerness Distillery's range of gins, alongside other spirits and liqueurs, is distilled in a traditional direct-fired copper pot still. There's a large space for bottling, waxing and storage and the distillery also houses a small tasting bar area and shop, which features lots of orkney made gifts, plus an impressive selection of tonics. There are plans afoot to expand the distillery, including a new whisky still house, to produce a boutique array of different casked malt whiskies, as well as a new cafe, shop and visitor area.