Free delivery when you spend £100
Certified Scottish Gin
All our packaging can be recycled
This Navy Strength edition of Darnley's Spiced Gin coming in at 57.1% ABV was inspired by the illustrious Royal Navy career of the family ancestor Sir Rosslyn Wemyss who commanded ships around the world and rose to the rank of Admiral of the Fleet. His ships officers enjoyed a daily ration of gin that had to pass a gunpowder test to prove it was over 57% alcohol and therefore Navy Strength. It retains the warming spice flavours of the Spiced Gin but with more juniper.
Flavours
Citrus
Spiced
Earthy
Nose
Clementine, nutmeg, spruce, cinnamon, freshly grated black pepper.
Taste
Ginger, citrus with a sweet and fresh character.
Finish
Ginger, cinnamon, rich fruit, milled pepper and orange rind mixes well with the spice.
How to enjoy this gin
Like any good high strength gin, it is recommended you sip this gin neat initially to appreciate all its complexities. For a more traditional serve, add tonic and a wedge of pink grapefruit peel.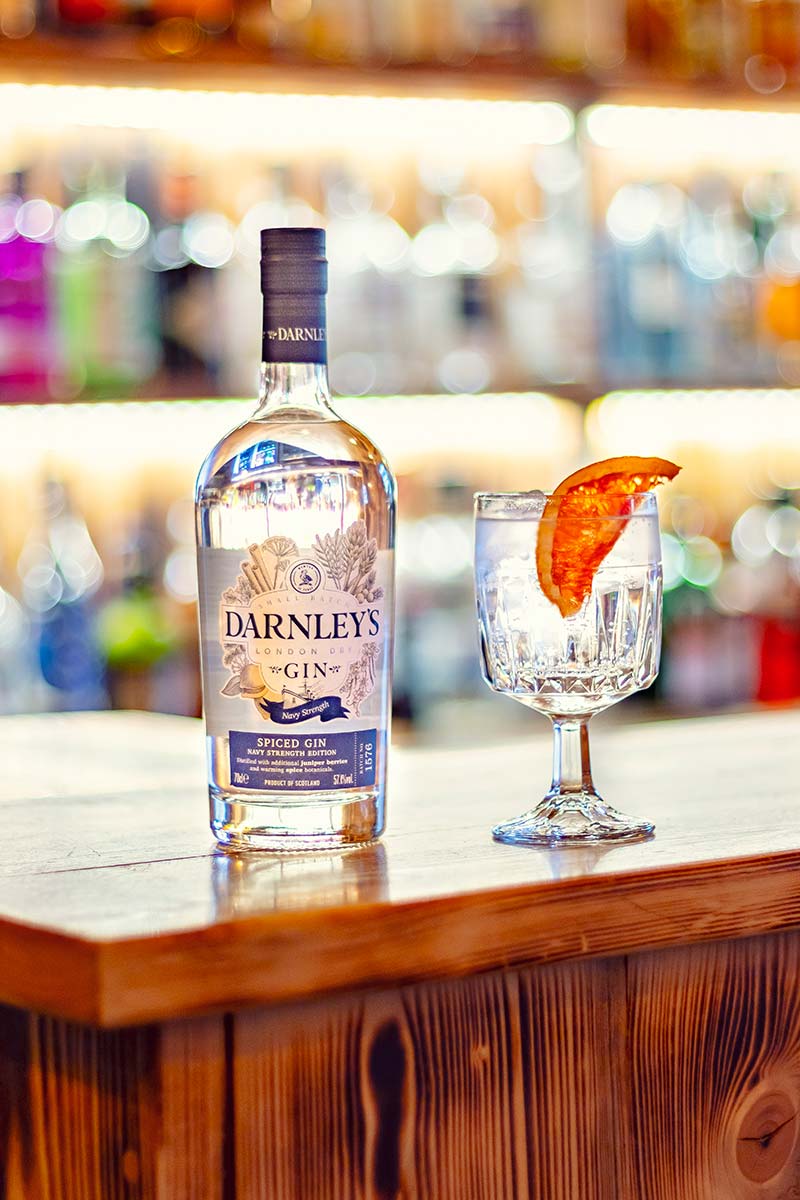 About Darnley's Gin
Darnley's Gin began as a Wemyss family adventure, a brother and sister with a background in whisky and wine, fascinated by the endless combination of botanicals you could use in gin making and the impact this could have on flavour. In 2018, production was moved to Scotland and more specifically to Kingsbarns Fife and the Wemyss family home and farm, which is situated in the picturesque East Neuk of Fife. Darnley's Distillery is housed in a charming cottage overlooking Kingsbarns golf course and the North Sea beyond.
Production
The site at Kingsbarns is home to both the Kingsbarn's Distillery the Darnley's Gin Distillery. The Kingsbarn's Distillery, where the whisky is distilled, is in the renovated remains of the former coach house and also features a visitors centre, a fascinating tour of the distillery and exhibition about the history of the site, shop and cafe. Darnley's Gin Distillery is housed in the gin cottage, a 19th century Scottish cottage that's been repurposed to house both the gin distillery and gin school.