Free delivery when you spend £100
Certified Scottish Gin
All our packaging can be recycled
The second in the Artist Edition of gins from The Wee Farm Distillery, Clydesdale Gin is distilled using a variety of classic gin botanicals with the inclusion of fresh local rhubarb and apples. The gin is described as having notes of fruit on the nose with sweet apple and rhubarb to taste. The gin features the artwork of a locally-bred prize-winning Clydesdale Horse by Jan Laird, that was specially commissioned following the success of Drovers Coo. True to the spirit of Scottish farming, the distillery team wanted to pay tribute to the working farm horse and celebrate the breed originating from South Lanarkshire.
Flavours
Fruity
Sweet
Nose
Notes of fresh fruit.
Taste
Juniper balanced with sweet apple and rhubarb to taste.
Finish
A sweet yet refreshing finish.
How to enjoy this gin
A slice of apple, tonic and ice.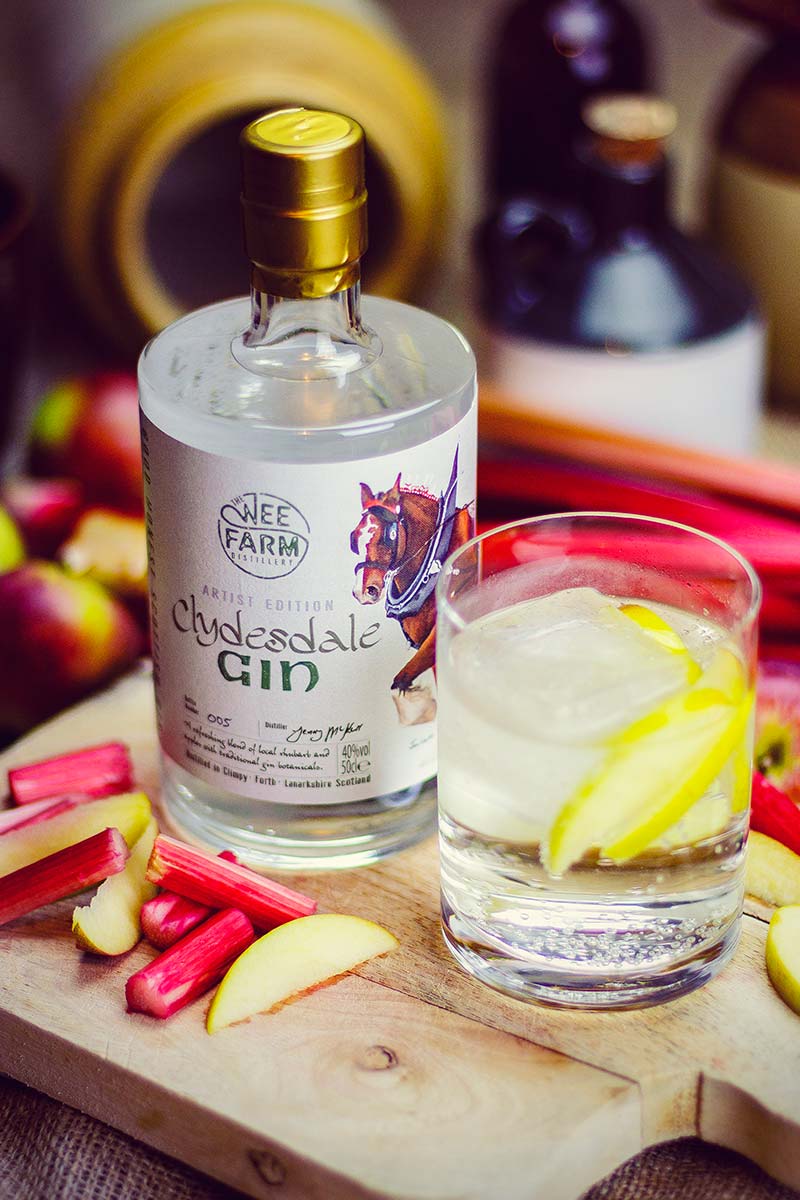 About The Wee Farm Distillery
Jenny McKerr runs a small livestock farm in South Lanarkshire and is the founder of The Wee Farm Distillery. Established in 2018, The Wee Farm Distillery produces small batch, hand crafted and genuine, honest rural Scottish Gin. Jenny uses the local landscape and Scotland's long and rich agricultural history as inspiration for developing her recipes. The Wee Farm Distillery slowly infuse a mixture of traditional gin botanicals to create spirits that provide a real taste of the local landscape. Jenny distils, bottles and labels on the farm with help from her trusty sheep dog Victor.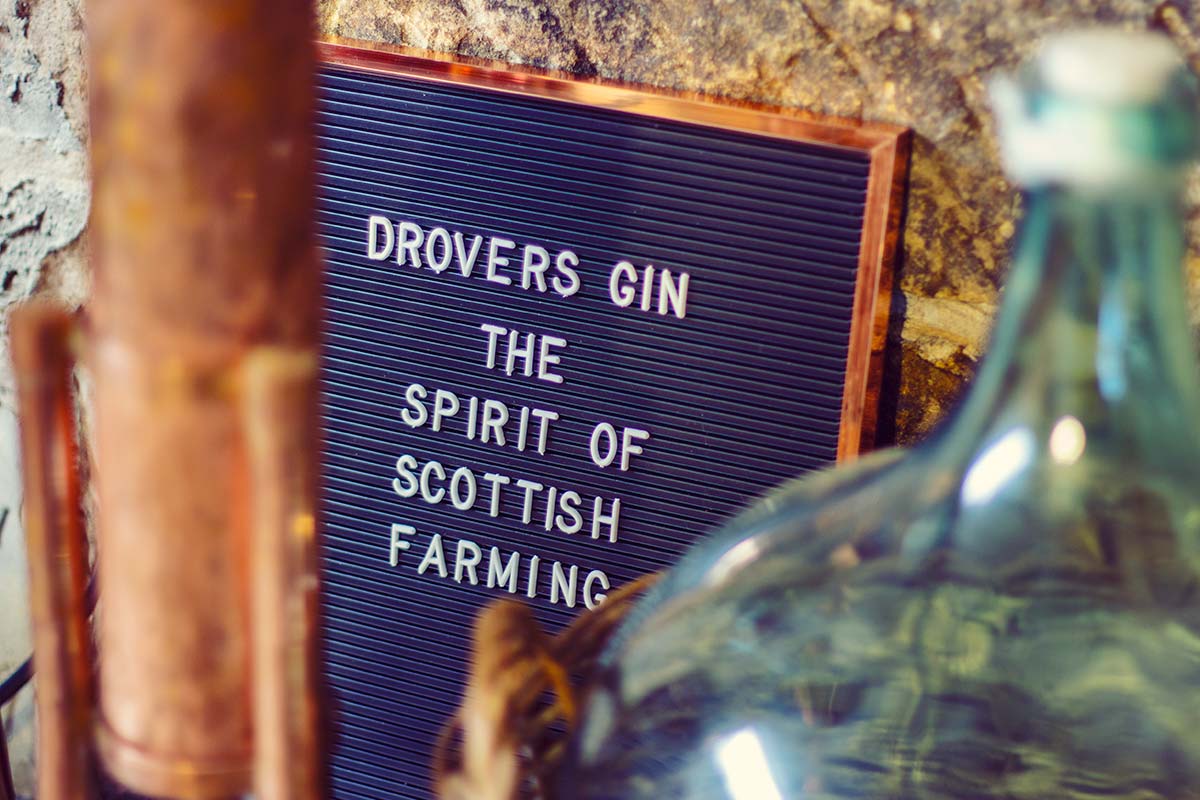 Production
The Wee Farm Distillery, the first micro-distillery in South Lanarkshire, is located in the Hills of Forth. Tucked away in an old traditional stone farm outbuilding, you'll find the mint green door of the distillery. Inside you'll find Jenny McKerr, owner and distiller of The Wee Farm Distillery. In 2020, Jenny updated her copper pot to a still modest 50 litre, distilling genuine small batch Scottish Gins and Scottish Gin based liqueurs.