Free delivery when you spend £100
Certified Scottish Gin
All our packaging can be recycled
In collaboration with The Cairngorm Reindeer Herd, this gin release commemorates the 70th Anniversary of the Cairngorm Reindeer Herd, Britain's only free ranging herd of reindeer. Reindeer are a very special and permanent feature in the Scottish Highlands, having lived and grazed in the Cairngorm Mountains since 1952. Fittingly, the gin features Lichen, otherwise known as reindeer moss, which provides warming spice notes. £2 from the sale of each bottle goes towards the maintenance of the herd. This Special Edition combines the finest juniper, Caledonian pine, cloudberry, orris root, coriander seed, sweet orange peel, angelica root, reindeer moss, heather flower, rose hips, star anise, cloves and cassia bark to create a gently warming gin.
Flavours
Earthy
Floral
Spiced
Piney
Citrus
Nose
Sweet orange, gentle spice.
Taste
Piney juniper opens the way with sweet orange zest. Delicate florals and berries follow while woody spice and aromatic bark murmur beneath with notes of cassia and pine.
Finish
Pleasant smooth finish.
How to enjoy this gin
Serve with a premium tonic and a slice of orange over ice. Or to complement the warming spice notes in the gin, try with ginger ale.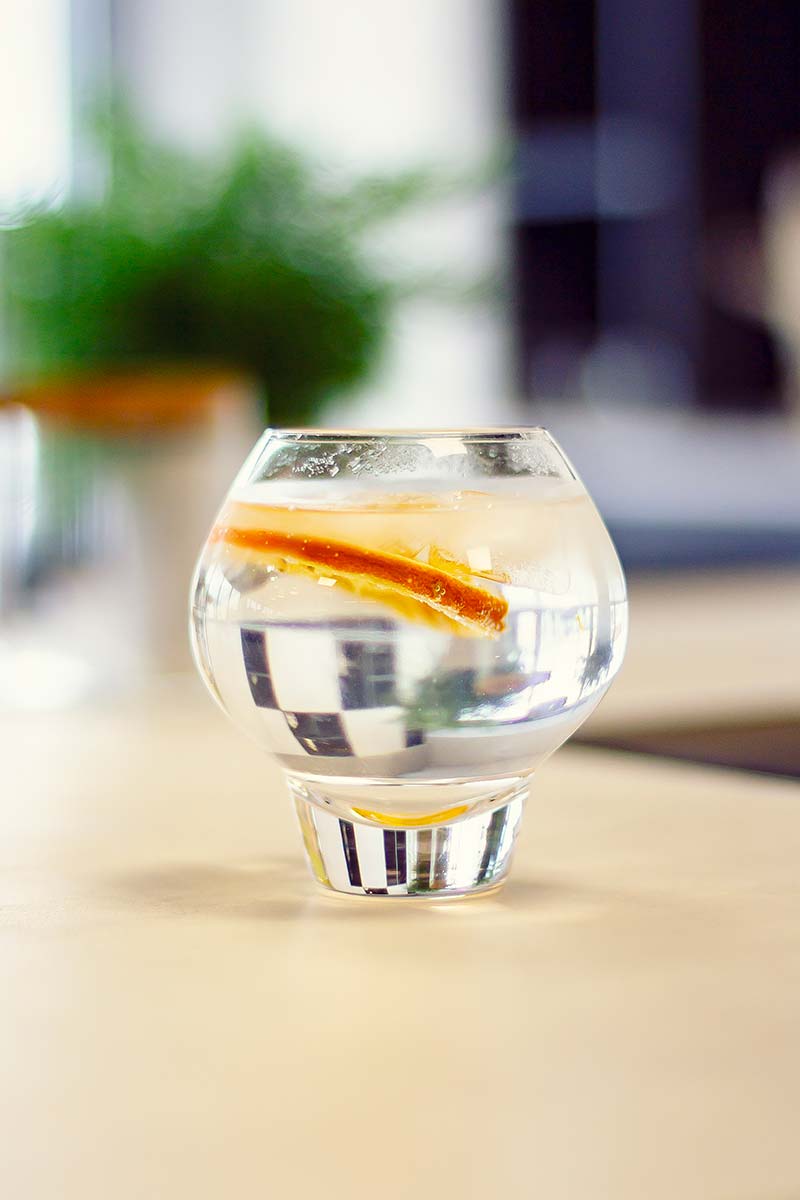 About Cairngorm Gin Company
Owner and distiller Jack Smith was born and raised in the valley of the River Spey, in the heart of the Scottish Highlands, and his family has called the Cairngorms region of the Highlands home for decades. Jack and his family share a love of the great outdoors along with the native flora and fauna that surrounds their home. Jack is a chef to trade and he's trained in some of the best restaurants in the world. Being creative with the very best ingredients, together with his passion for the outdoors, inspired Jack to establish a Scottish Gin distillery, business and brand around his love of the local area.
Production
Established in 2019 by Jack Smith, Cairngorm Gin Company is nestled in a valley beneath the wild and breathtaking Cairngorms National Park in the Highlands of Scotland. One of the smallest distilleries in Scotland, Cairngorm Gin Company Distillery can be found on the same plot as distiller Jack Smith's family home in the Highland town of Carrbridge. All distillation, bottling and labelling is undertaken by Jack and his family at the distillery. Jack originally used a bespoke 50 litre copper pot still named Ginger after Jack's late Grandfather, before upscaling to an iStill in 2022.