Free delivery when you spend £100
Certified Scottish Gin
All our packaging can be recycled
This is the first in a series of new cask aged Scottish Gins from The Biggar Gin Company. Their award-winning Biggar Gin has been aged in a 100 litre virgin French oak barrel, imbuing extra notes of vanilla from the vanillin in the oak. Only 200 bottles have been produced so it won't hang around long. We recommend trying this in a Martinez or a Manhattan cocktail.
Flavours
Nose
Taste
Finish
How to enjoy this gin
Try this in a Martinez or a Manhattan cocktail.
About The Biggar Gin Co.
Biggar as a place has a reputation for innovation and punching above its weight and The Biggar Gin Co. is no exception. The Bigger Gin Co. was established by brothers Stuart and Euan McVicar in 2018. The brothers work from their base at the bottom of Tinto Hill in South Lanarkshire and their gin is based on a philosophy. The philosophy centres on a 'Biggar Mentality'. Small batch, quality crafted gins that mix tradition and innovation. Combining modern distilling methods whilst refining processes and adapting new methods to make unique gin. Gin that is made with passion, care and a focus on taste that reflects the local landscape but also pays homage to traditional gin.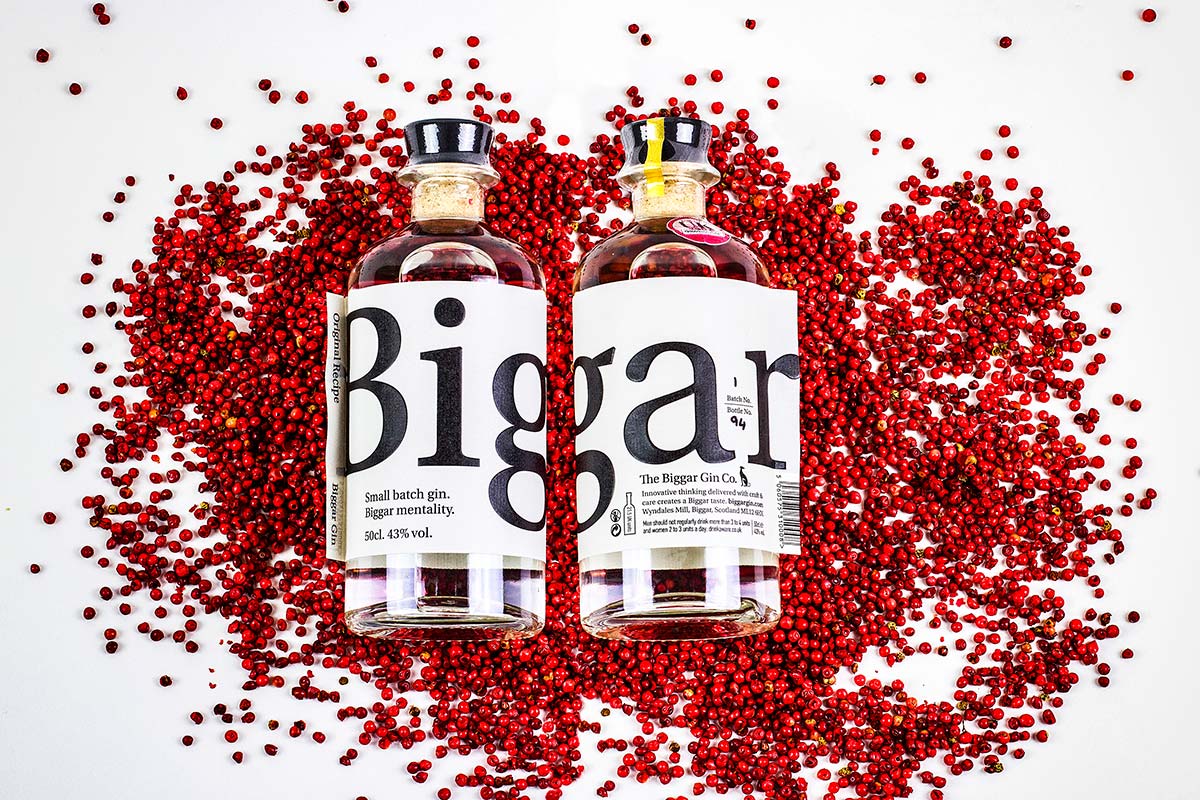 Production
Based at the foot of the rolling green Tinto Hills on the outskirts of the market town of Biggar, The Biggar Gin Co. Distillery officially opened its doors in 2021. Established by brothers Euan and Stuart McVicar, the distillery produces a range of award-winning Scottish Gins created to capture the area and the Biggar mentality – small scale and batch philosophy but with a big measure of passion, ambition and taste. The distillery provides a range of tours and third party contract distilling services.