Free delivery when you spend £100
Certified Scottish Gin
All our packaging can be recycled
Badachro Raspberry Gin is created by taking the signature Badachro Gin and infusing it, post-distillation, with fresh raspberries. The result is a refreshing gin bursting with berry flavour from the raspberries, adding a layer of sweet fruitiness but sill balanced with classic piney juniper notes and fresh local myrtle.
Flavours
Piney
Earthy
Fruity
Sweet
Nose
Piney juniper with fresh raspberries on the nose.
Taste
In the mouth, sweet and bitter notes of fruity raspberry dominate, giving way to the complexity of juniper and myrtle.
Finish
A long earthy but sweet finish.
How to enjoy this gin
Works wonderfully neat as aperitif or try in a classic gin and tonic serve with a splash of tonic alongside summer berries to garnish.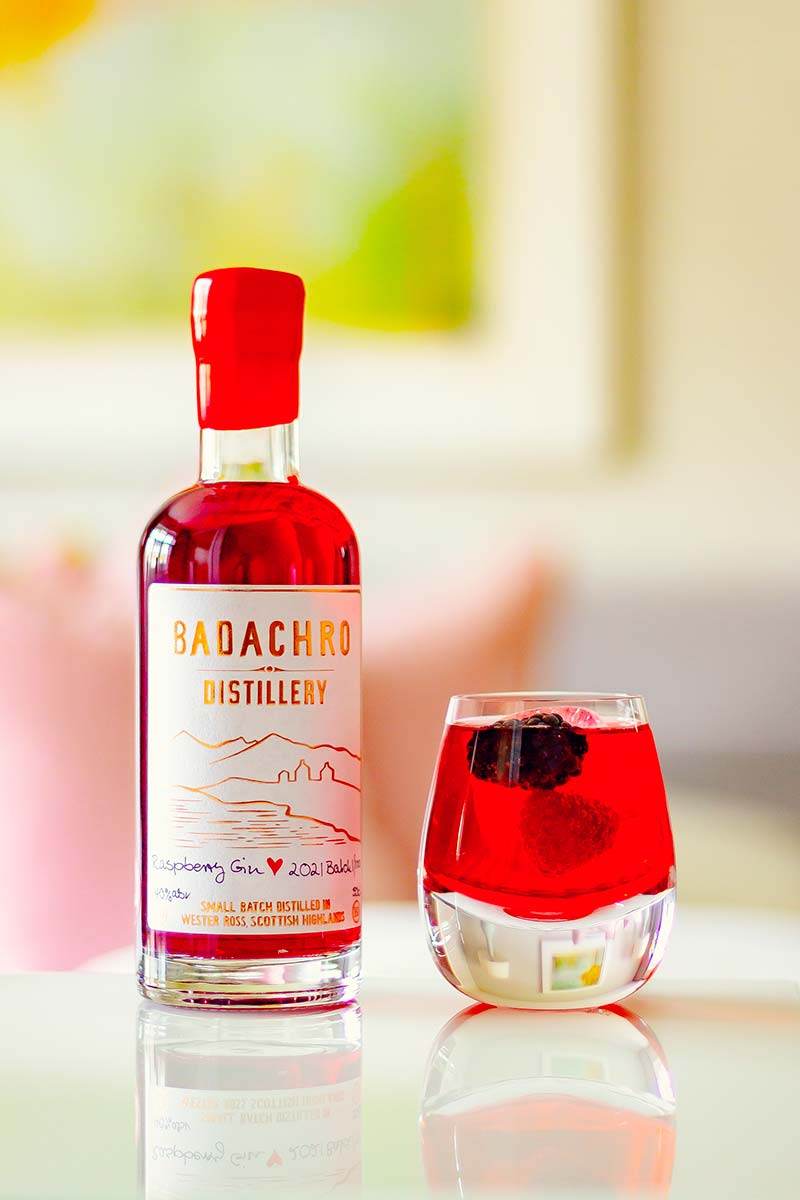 About Badachro Distillery
The Badachro Distillery is located in the remote and beautiful hamlet of Badachro, near Gairloch in the Highlands of Scotland. One of the last true wilderness areas in Europe, with pitch dark night skies where the stars are at times almost blindingly bright, an arm of the Milky Way galaxy streaks above in the nights sky and the regularly Aurora Borialis (The Northern Lights) can often be seen dancing overhead. With the sea to the west and north, the Torridon mountains to the east, Loch Torridon to the south, the distillery is surrounded with an abundance of fresh water and natural botanicals. It's from these magical surroundings that the owners of Badachro Distillery found their inspiration to create a gin named after the place they love and call home.
Production
From its elevated position, the Badachro Distillery provides panoramic views over the village of Badachro and Gairloch. This rural distillery houses a traditional copper pot still named 'Delilah' that originated in Portugal. The distillery provides small, intimate tours in summer each year that include an introduction to Badachro with owners Gordon and Vanessa.