Free delivery when you spend £100
Certified Scottish Gin
All our packaging can be recycled
Arcturus Torridon Gin is distilled with locally foraged botanicals from the surrounding land, purposefully picked to reflect the beautiful local landscape. Scots lovage taken from the land, bilberries and rowanberries taken the mountains and kelp seaweed taken from the sea; creating an aromatic, crisp, clean gin with a dry finish.
Flavours
Herbaceous
Coastal
Sweet
Earthy
Spiced
Nose
Herbal and rounded with fennel and parsley.
Taste
Dry and herbaceous with sweet and salty notes.
Finish
Dry, crisp and clean with liquorice and earthy notes.
How to enjoy this gin
Enjoy as a gin and tonic with premium tonic and orange twist. Or try the Arcturus signature cocktail by mixing a generous measure of Arcturus Torridon Gin with ginger beer or apple juice, a splash of sugar syrup and a dash of Calvados. Garnish with apple slice and a sprig of rosemary.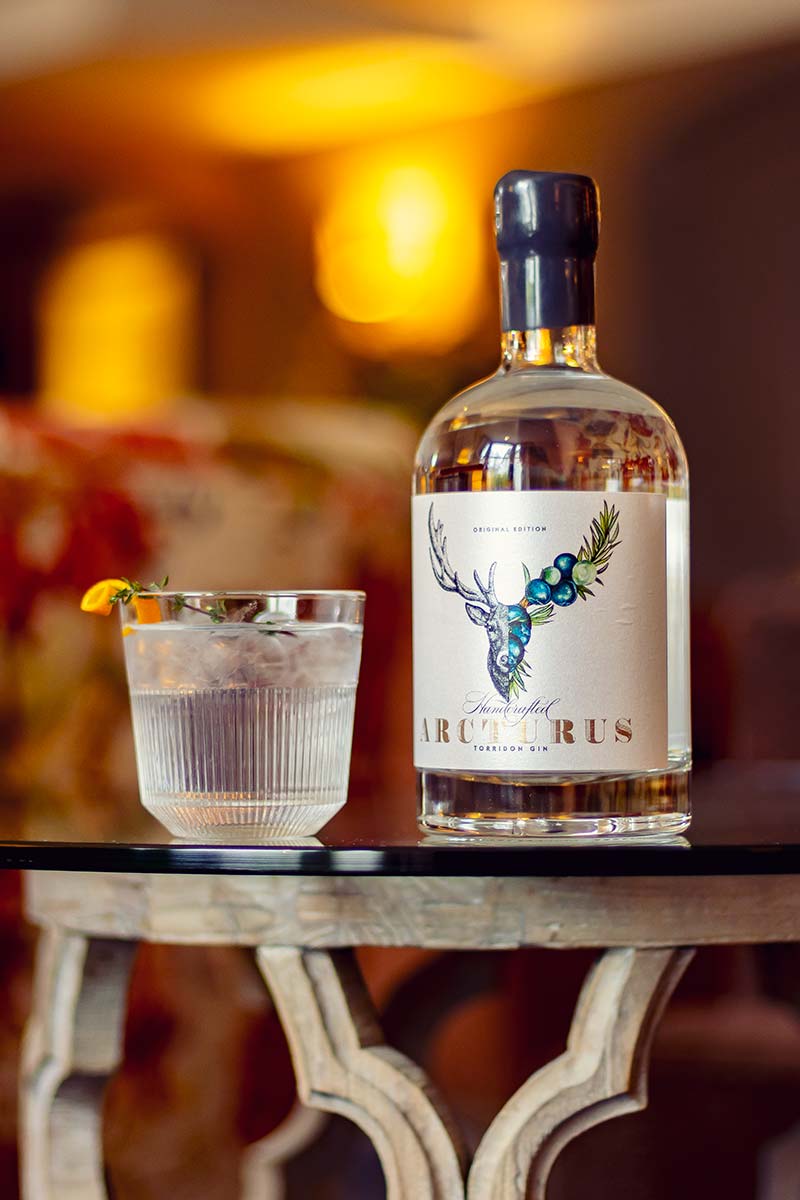 About Arcturus Torridon Gin
Arcturus Torridon Gin draws its name from a first-magnitude star in the constellation of Boötes, which is amongst the brightest stars that can be seen from Earth and is related to the stag and the rising of the star Arcturus. The Torridon is a 5 star hotel and resort set in 58 acres of Scottish parkland at the end of the magnificent sea loch, Upper Loch Torridon. The team noticed there was no specific gin from Torridon despite a rich bounty of wild botanicals growing nearby.
Production
While the key botanicals in Arcturus Torridon Gins are locally foraged from around the beautiful Torridon Hotel location in Wester Ross, the team enlisted the expertise of the team at Dunnet Bay Distillery, makers of Rock Rose Gin, to bring their gin to life. The Torridon Hotel, home to the Arcturus Gin range, created their very own gin garden in 2019, as part of their existing and impressive kitchen garden, which houses and grows many of the botanicals that go into making their gins. Plans are underway to create a distillery within the hotel, moving full production to the Torridon.