Free delivery when you spend £100
Certified Scottish Gin
All our packaging can be recycled
Aatta Gin is the first distilled gin from the Orkney Gin Company. Aatta in Old Norse means 'Eight'. This gin is distilled eight times on the still to create a smooth, silky mouthfeel and truly balanced gin distilled over 24 hours using eight botanicals in the distillation. Zesty oranges, hand picked rosehips, piney juniper and vanilla combine to create a flavour profile that delivers notes of juniper, bright citrus and refreshing, sweet vanilla notes. The gin is also presented in a custom bottle that creates an optical illusion of the famous mystical Kelpie rising from the deep blue shimmering ocean.
Flavours
Citrus
Floral
Spiced
Nose
Fresh zesty citrus with a floral yet zingy scent from the rosehips and piney juniper.
Taste
Juniper forward with bright and refreshing citrus notes from fresh oranges and zesty rosehips.
Finish
A long rounded finish with gentle hints of coriander seed and smooth vanilla.
How to enjoy this gin
A slice of clementine, a sprig of rosemary, tonic and ice.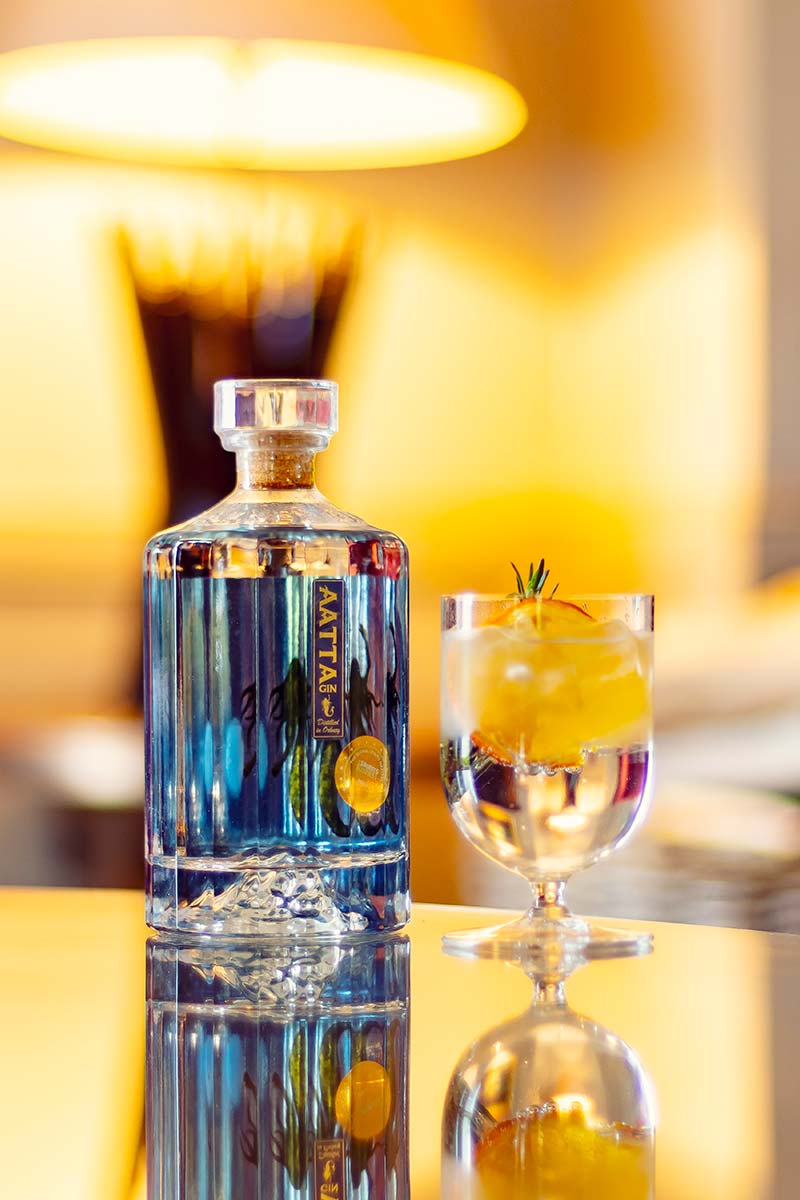 About Orkney Gin Company
Gary and Andrea Watt, Orcadians and husband and wife team behind Orkney Gin Company, started making homemade gin as a Christmas gift for family and friends. Realising how much they enjoyed the process and going by the feedback they received from family and friends, The Orkney Gin Company was established, which now includes their daughter Erin. Gary and Andrea knew they wanted to create something truly original but with a sense of heritage and connection to the surrounding land. They opted for the cold-compounding method to create their gins, infusing the botanicals in a labour-intensive bathtub method to impart the unique aroma and flavours found in their award-winning gins.
Production
After years of cold compounding gin at home, Gary and Andrea Watt, together with their daughter Erin, recently put the finishing touches on their modern purpose-built distillery next to their family home, which allows them to not only meet demand for their popular Orcadian 'Bathtub' gins but all also experiment and produce new flavours and styles including distilled spirits.