Free delivery when you spend £100
Certified Scottish Gin
All our packaging can be recycled
Darnley's Spiced is distilled from ten botanicals including juniper, cloves, grains of paradise, nutmeg, cinnamon and ginger to create a warming character with woody sweet spice.
Flavours
Citrus
Spiced
Earthy
Nose
Orange, pine needles, rosemary, cinnamon, coriander, peppercorns and clove.
Taste
Mixed spices, ginger, freshly ground pepper followed by a hint of orange zest.
Finish
Coriander, cardamom, sage, and a dry lingering peppery finish.
How to enjoy this gin
For the classic gin and tonic serve, simple add one part gin to two or three parts quality tonic with an orange slice or twist. Serve with ginger ale or warm cloudy apple juice for a different take on this spiced gin profile.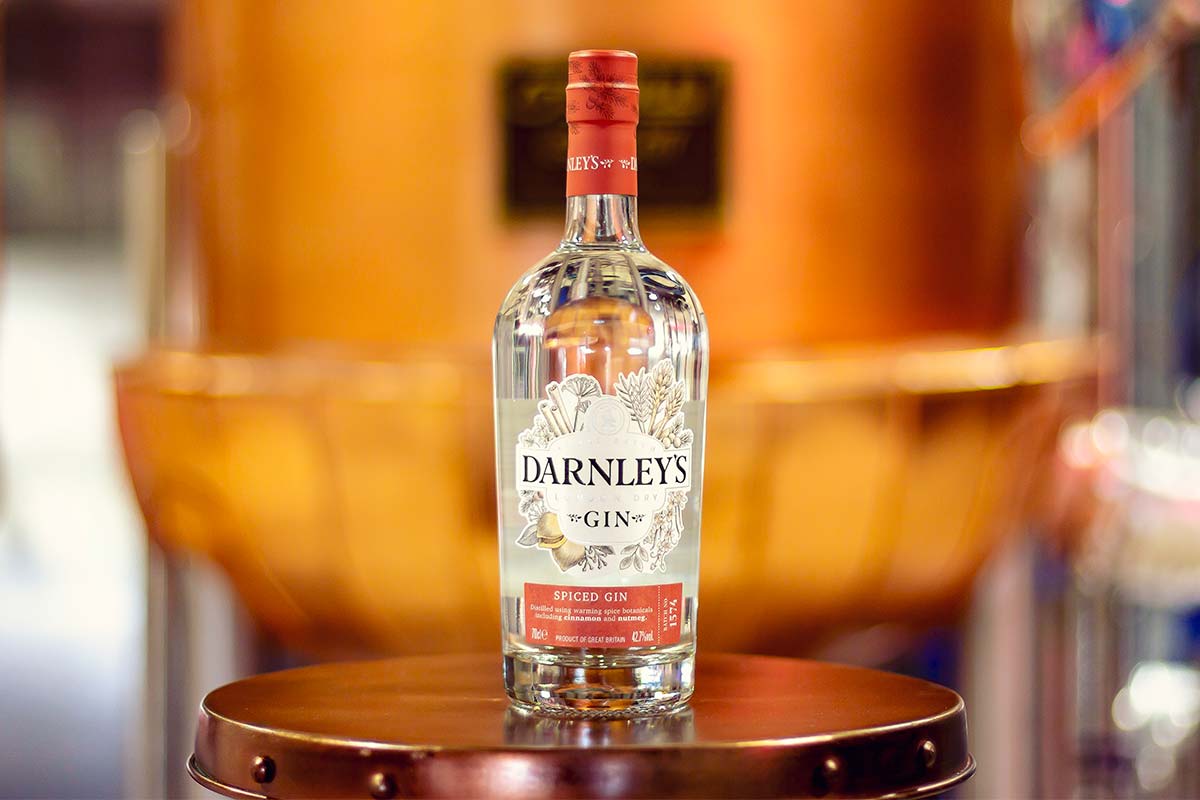 About Darnley's Gin
Darnley's Gin began as a Wemyss family adventure, a brother and sister with a background in whisky and wine, fascinated by the endless combination of botanicals you could use in gin making and the impact this could have on flavour. In 2018, production was moved to Scotland and more specifically to Kingsbarns Fife and the Wemyss family home and farm, which is situated in the picturesque East Neuk of Fife. Darnley's Distillery is housed in a charming cottage overlooking Kingsbarns golf course and the North Sea beyond.
Production
The site at Kingsbarns is home to both the Kingsbarn's Distillery the Darnley's Gin Distillery. The Kingsbarn's Distillery, where the whisky is distilled, is in the renovated remains of the former coach house and also features a visitors centre, a fascinating tour of the distillery and exhibition about the history of the site, shop and cafe. Darnley's Gin Distillery is housed in the gin cottage, a 19th century Scottish cottage that's been repurposed to house both the gin distillery and gin school.