Free delivery when you spend £100
Certified Scottish Gin
All our packaging can be recycled
Farmhouse Gin is inspired by Scotland and the Middle East. The gin features juniper, coriander seed, angelica root, oris root, lime peel, orange peel and sumac. It's the sumac that adds an extra layer of citrus, an almost lemon and lime tartness with an exotic twist.
Flavours
Smoked
Earthy
Citrus
Spiced
Nose
Earthy juniper and bright citrus.
Taste
Juniper upfront with bold citrus and hints of earthy pepper and subtle smokiness.
Finish
Crisp and dry with a warming spice on the finish.
How to enjoy this gin
This versatile gin works with a classic tonic or a number of flavoured mixers. Garnish with your favourite citrus or berry.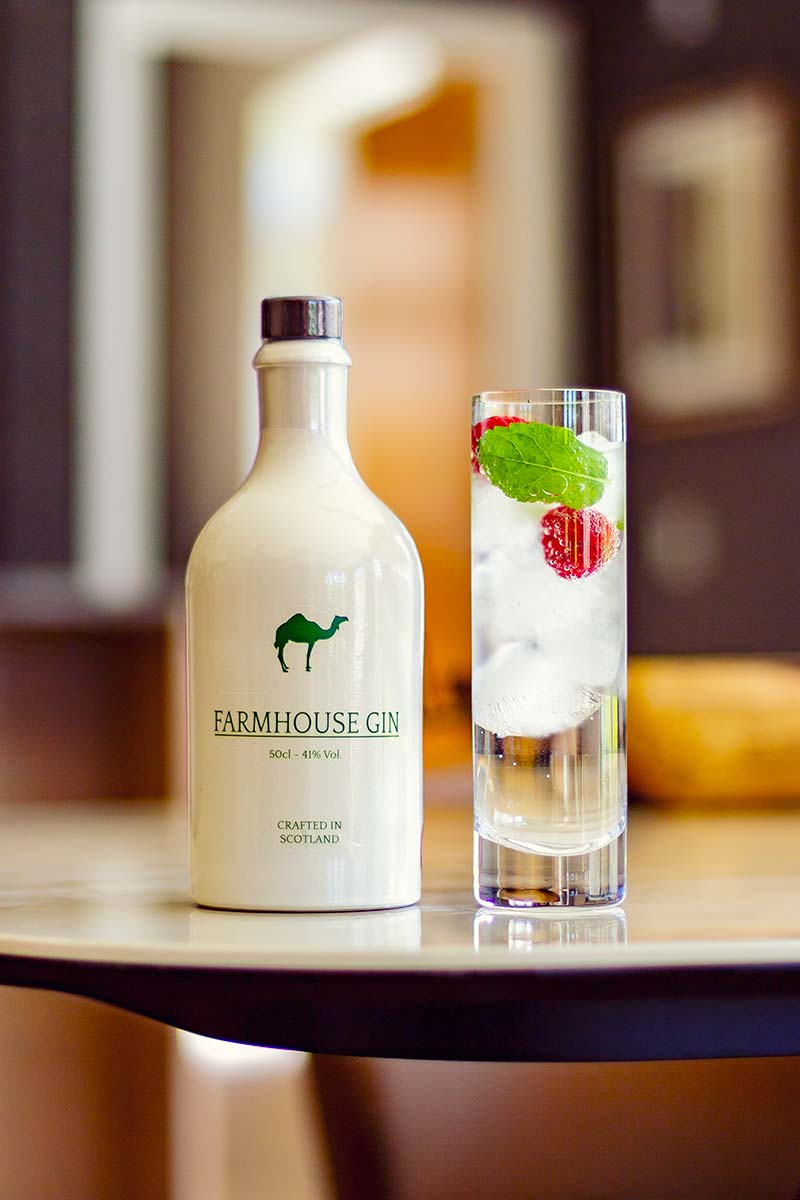 About Farmhouse Gin
Farmhouse Gin was inspired by Lewis's family farm and his time working and living in Dubai in the United Arab Emirates. The family farm in Melrose in the Scottish Borders had a pretty unique feature - a camel windvane overlooking the farm. The farm was previously owned by the founder of the Arab Legion, a specialist army unit, and upon his arrival to Scotland, and taking ownership of the farm, he had a camel windvane fitted as a reminder of home, which remains there to this day. After a move to Dubai in 2015, Lewis discovered a world of new flavours including spices. With wild camels a common sight around Dubai, it was a constant reminder of the family farm and the windvane he'd grown up with.
Production
It wasn't until Lewis's move back to Scotland in late 2019 that he decided the time was right to start his Scottish Gin business inspired by his adventures in the Middle East. Determined to create a recipe he could be proud of, he partnered with the reputable Distillutions in Arbroath, who are responsible for a number of award-winning gins. The experienced owner and head distiller, also called Lewis, guided Lewis through the various trials and ultimately Farmhouse Gin is distilled in small batches in a 50 litre modular still at Distillutions.