Free delivery when you spend £100
Certified Scottish Gin
All our packaging can be recycled
Edinburgh Gin Bramble & Honey is a combination of both sweet fruit and rich, silky honey. The signature Edinburgh Gin, which is distilled using a number of classic gin botanicals, is then infused with fresh brambles and honey. The result is a classic gin backbone with bursts of rich fruit and sweetness.
Flavours
Fruity
Sweet
Nose
Rich, dark soft fruit.
Taste
Sweet, fruity notes balanced by classic juniper.
Finish
Smooth honey and a lingering richness.
How to enjoy this gin
A slice of lemon, tonic and ice. Try a Bramble Mulled Wine by gently heating two parts gin, one part red wine and four parts apple juice together with some cloves.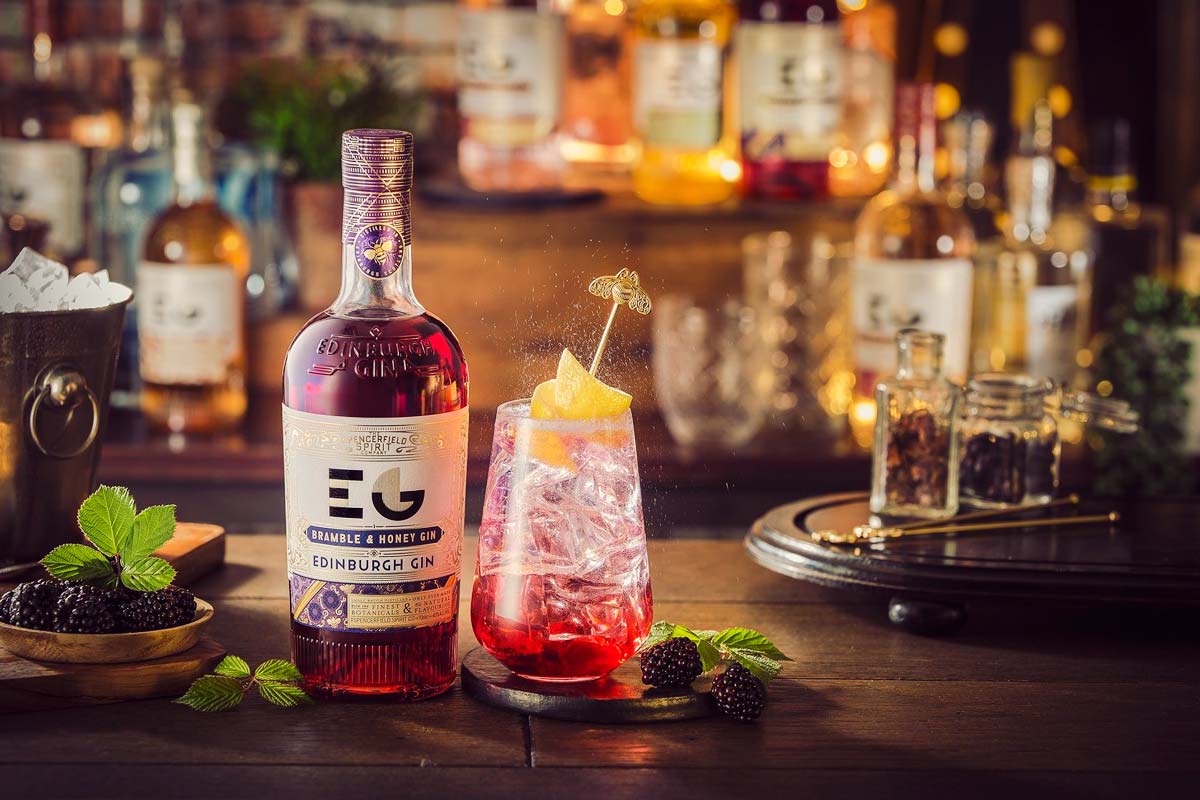 About Edinburgh Gin
Edinburgh Gin is committed to the art and science of distilling, and of creating innovative, award-winning gins. Based in Scotland's capital city, they are ever inspired by its gin making heritage, and of its position as a global light; a home to scientists, artists, philosophers and inventors. Edinburgh Gin is an artful distillation, capturing the spirit of these luminaries, whilst respecting and paying tribute to their unique sense of place; inspiring them to create a world class portfolio of gins.
Production
The production of the Edinburgh Gin expressions is spread over two unique distillery sites in Edinburgh. Heads & Tales is both a bar and home to two stills, Flora and Caledonia. Both stills are used to distil a variety of Edinburgh Gin expressions. The second production site is housed in the Biscuit Factory, located a few miles away in Leith. The distillery in the Biscuit Factory houses a large 1000 litre traditional copper pot Hoga Still. The site also features a number of smaller stills, which are used for recipe creation and development before being upscaled at either the Biscuit Factory or Heads & Tales.