Free delivery when you spend £100
Certified Scottish Gin
All our packaging can be recycled
Darnley's Gin is made in a traditional pot still using the London Dry method which has been around for centuries. They chose to make gin this way as it pulled on the heritage and skills of their distiller Scott Gowans and ultimately produces a gin with uncompromising quality and flavour. Darnley's Original is distilled from six botanicals including juniper, elderflower, coriander and lemon peel, resulting in a light, floral, citrus forward gin.
Flavours
Citrus
Spiced
Earthy
Piney
Floral
Nose
Fresh green apple peel, lemon zest with hints of rose petals and lavender.
Taste
Pine and lemon freshness with hints of strawberry and raspberry.
Finish
A zingy flavour that's reminiscent of fruit salad sweets with notes of pineapple and raspberry.
How to enjoy this gin
The gin fares well in a gin and tonic with a sprig of mint. Makes for a complex gin sour, shaken over ice with freshly squeezed lemon and lime juice and a dash of sugar syrup.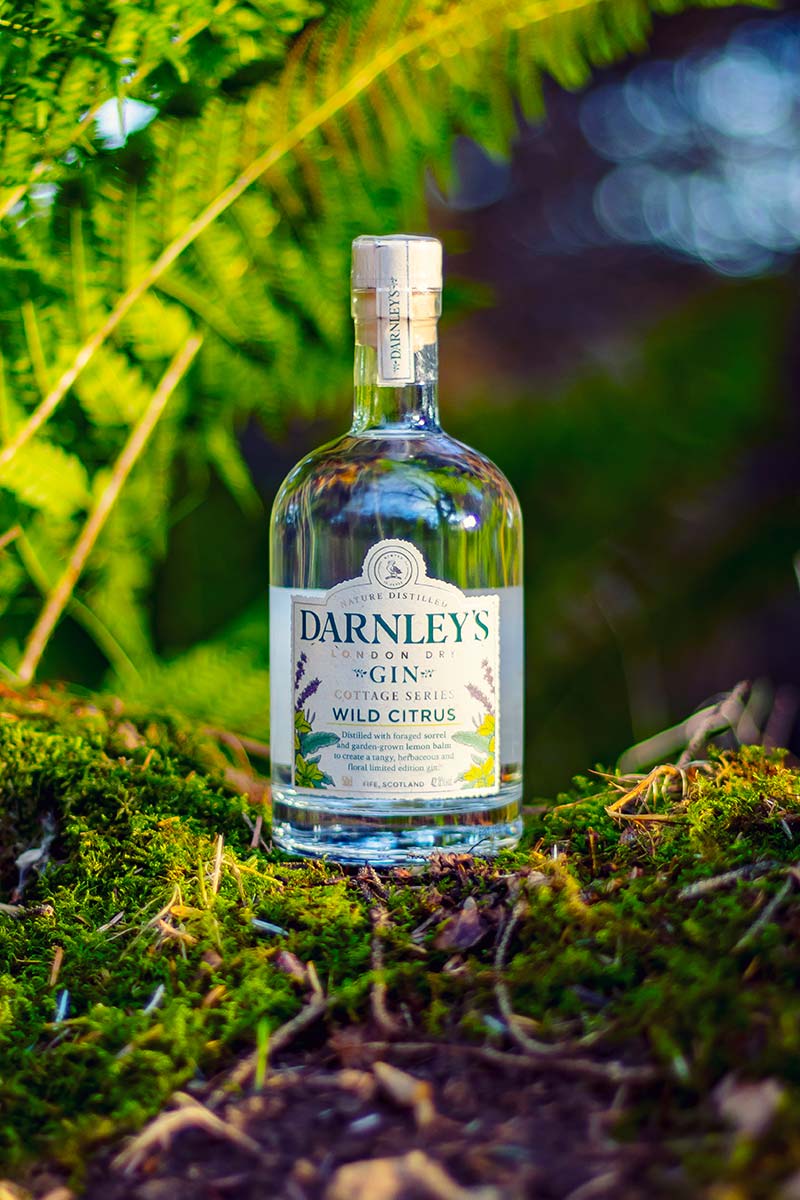 About Darnley's Gin
Darnley's Gin began as a Wemyss family adventure, a brother and sister with a background in whisky and wine, fascinated by the endless combination of botanicals you could use in gin making and the impact this could have on flavour. In 2018, production was moved to Scotland and more specifically to Kingsbarns Fife and the Wemyss family home and farm, which is situated in the picturesque East Neuk of Fife. Darnley's Distillery is housed in a charming cottage overlooking Kingsbarns golf course and the North Sea beyond.
Production
The site at Kingsbarns is home to both the Kingsbarn's Distillery the Darnley's Gin Distillery. The Kingsbarn's Distillery, where the whisky is distilled, is in the renovated remains of the former coach house and also features a visitors centre, a fascinating tour of the distillery and exhibition about the history of the site, shop and cafe. Darnley's Gin Distillery is housed in the gin cottage, a 19th century Scottish cottage that's been repurposed to house both the gin distillery and gin school.